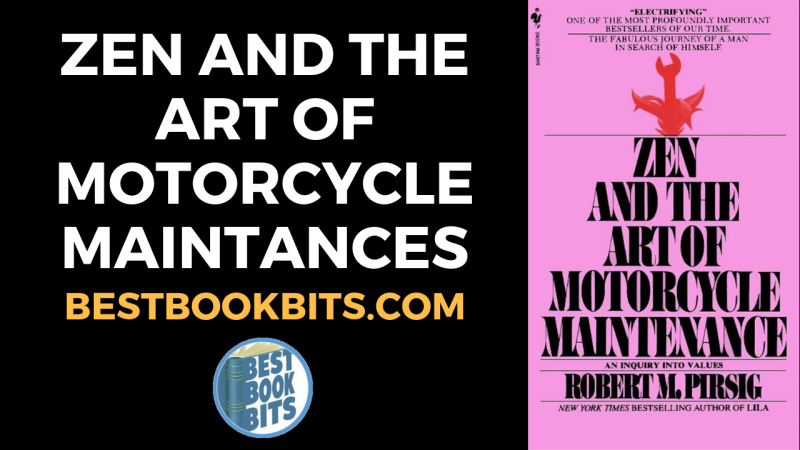 ★★★Sign up to the Weekly Book Summary Newsletter by CLICKING HERE


ZEN AND THE ART OF MOTORCYCLE MAINTENANCE By Robert Pirsig
BOOK SUMMARY: WHAT'S IN IT FOR ME? BALANCE YOUR CLASSICAL AND ROMANTIC MIND AND ACHIEVE HARMONY IN LIFE AND WORK.
What does Zen, a holistic, meditative and spiritual practice, have to do with tinkering with the gears and shafts of a greasy motorcycle? A lot, it turns out, if you're trying to live a balanced life.
If you are "classically" minded, you tend toward science, approaching problems rationally and working to create order in a chaotic world. If you are more of a "romantic," you embrace the chaos, understanding the world through emotion and exploring the whole, not the details.
Yet few people can perfectly balance these two mind-sets within themselves; in fact, many of the world's problems and conflicts stem from exactly this gap between the classical and the romantic modes of thought.
So how do we overcome this gap, and live a balanced and harmonious life? Well, we take a road trip, of course – one that can teach us how to travel that magic middle road.
In this book summary, you'll learn
how exactly philosophy relates to motorcycle maintenance;
why a romantic thinker won't fix a broken motor himself; and
why quality is the perfect balance of rational and spiritual.
SUMMARY PT 1: WESTERN THOUGHT IS SPLIT IN HALF, AND ONE HALF IS THE RATIONAL, UNEMOTIONAL "CLASSICAL" MODE.
The narrator's journey begins at the start of a motorcycle road trip he's planned with his son, Chris, and a married couple, John and Sylvia Sutherland.
On a philosophical level, the narrator represents the classical mode of thinking, while the Sutherlands represent the romantic.
Using the metaphor of motorcycle maintenance, the classical mode of thought finds its expression in the rational knowledge and expertise of an engineer or mechanic.
A classical thinker like a mechanic understands all the technical details that make a machine function, how they all fit together and, importantly, how to find what's wrong and fix it if the machine malfunctions.
When presented with an engine, for example, a classical mind is fascinated by the rich underlying symbols and functions of form that make a machine work – the gears, the belts, the pistons and all the complicated interactions that make a machine what it is.
Looking beyond motorcycle maintenance, other examples of classical thinking include things such as the scientific method, logic and mathematics.
These fields are underpinned by highly systematic, reliable and rational systems. They abide by an established set of rules that have been tested and verified. Each new innovation within a system is built upon pre-existing norms, which are themselves built upon the same standards and rules – thus making the classical mode of thought predictable, straightforward and unemotional.
Ultimately, the classical mode aims to bring control and order to the chaos of the world.
SUMMARY PT 2: THE OPPOSITE OF A CLASSICAL MIND IS THE ROMANTIC: THOUGHT DRIVEN BY EMOTIONAL AND CREATIVE URGES.
In contrast to the narrator's "classical" mind, his road trip partners, John and Sylvia Sutherland, represent the "romantic" mode of thinking.
The Sutherlands refuse to learn how to fix their motorcycle on their own, even though it would be much cheaper to do so – and could make them more self-reliant riders, knowing the basics of how the machine functions.
For example, when the couple's motorcycle begins to have problems, the narrator suggests a rough, do-it-yourself solution – using a soda can to replace a malfunctioning part – an idea that horrifies John, as it would compromise the sleek, romantic aesthetic of his expensive BMW motorcycle. He refuses his friend's advice and insists on taking the bike in for repairs.
As a classical thinker, the narrator doesn't understand why John would rather pay, both in terms of money and time, for something that could be easily fixed.
The narrator soon realizes, however, that the reason why the Sutherlands refuse to learn or understand the workings of their bike is that they resent the creeping power of technology in their lives. Their refusal to engage with the technology is simply their way of fighting it.
In general, romantics are driven by the emotional, inspirational, creative, imaginative and intuitive modes of life. The strengths of the classical mode are seen as weaknesses by romantic-minded people. They see the human experience as neither predictable nor controllable; instead, life is full of chaos and emotion, the very forces that classical thinkers seem to ignore or attempt to control.
The narrator is baffled by his friends' admiration of their motorcycle as a beautiful object, while rejecting its efficiency as a powerful machine. Yet romantics often value aesthetics over practical application. To the Sutherlands, understanding their machine would simply undermine its beauty!
SUMMARY PT 3: THE DUAL NATURE OF PHAEDRUS, A "MADNESS" NOW CURED, HAUNTS THE NARRATOR'S CLASSICAL MIND.
During the road trip, the narrator begins to remember and reveal parts of his past identity, which he calls Phaedrus, a "madness" that was cured after undergoing electroshock therapy.
Phaedrus was a philosophy student and English professor who struggled with the tension between the classical and romantic modes of thought.
He had initially studied science, but quickly became disillusioned with its focus on rationality and its veneer of self-certainty.
Phaedrus realized that behind each explanation there can always be an infinite number of other possible explanations. Thus he began to search for other ways of understanding the world.
Yet as he started challenging and questioning existing systems of thought, he also began to exhibit increasingly antisocial behavior and even signs of mental illness.
Phaedrus was then placed in a mental health institution and prescribed electroshock therapy to "cure" him of his illness.
When he awoke many months later, the narrator remembered little of Phaedrus and his thoughts. He left his teaching position at the university, and he, his wife and son moved away.
According to the narrator, while some people might judge an experience such as Phaedrus's mental "break" as an illness that needs to be cured, other cultures might see it differently, as a profound moment or period of enlightenment.
The narrator is torn between fighting Phaedrus's re-emerging memories and embracing them. The contrast between his views on life and Phaedrus's perspective creates a tension that builds until the end of the story.
While the narrator seems bound to his classical mind, it soon becomes clear that Phaedrus had the ability to combine both classical and romantic ways of thinking.
SUMMARY PT 4: "QUALITY" IS A THEORETICAL SOLUTION TO RECONCILE THE DIVIDE BETWEEN THE CLASSICAL AND ROMANTIC.
While studying philosophy, Phaedrus began to develop his own philosophy, which both caused and would ultimately cure his "madness."
Phaedrus believed that the dichotomy of classical versus romantic, so central to Western thought, is responsible for the dissatisfaction, confusion and lack of wisdom in modern society.
When John Sutherland couldn't get the engine on his motorcycle to start, it upset him profoundly as it was an intrusion on his reality. It reminded him of the ubiquitous presence of technology, a force from which his romantic mind had tried so hard to escape.
Phaedrus believed that if we are to live in a way that promotes well-being and wisdom, we must find a way to mollify the antagonism between the classic and the romantic with the concept of quality.
Quality is a philosophical approach that includes both the classical and romantic modes of thought, by integrating the romantic side into the canon of rationalism.
In his musings, Phaedrus describes the ways in which people consciously and unconsciously select from millions of possible stimuli the specific things upon which we focus attention.
Those classically minded tend to acknowledge their perceptions of the world and then classify and divide them based on individual characteristics – thus creating order out of chaos.
Romantics in contrast tend to admire and exalt the chaos and richness of life's experiences.
Quality rejects neither approach outright but instead incorporates both by reflecting upon the vastness of the original pool of stimuli, from which we assemble our versions of "reality" and "truth."
SUMMARY PT 5: LIVING ACCORDING TO THE PRINCIPLE OF QUALITY IS NOT AN EASY TASK; BOTH GRIEF AND HAPPINESS ARE THE RESULT.
Although the philosophy of quality is intended to reconcile the classical and the romantic modes of thought, this was unquestionably a struggle for the narrator.
Despite Phaedrus's criticisms of rationality, set definitions and blind fanaticism, he nonetheless employs all these elements in his criticisms of himself.
For instance, when the university where he was teaching came under the influence of right-wing state politics, Phaedrus felt that academic integrity and freedom were being compromised and pushed to have the university's accreditation revoked in protest.
In justifying his actions, Phaedrus compares a university to a church. He says that the
people running an organization like a church must abide by the standards that have been established by the "state of mind" of that organization.
Essentially, a church, like a university, is not the property it sits on or the jobs it provides, but instead the spirit and energy of the ideas behind it.
In arriving at this epiphany, Phaedrus berates himself for having so long pursued only the rational, despite knowing that rational explanations cannot provide the only path to understanding. He realized then that he had been blind to the "romantic," or the spiritual, side of life.
The attempt to reconcile classical and romantic thought – or striving for "quality" and balance in one's life – led to personal strife and eventually "madness" for Phaedrus.
This collapse caused pain for his family as well. The narrator worries throughout the road trip that Chris too is showing signs of compromised mental health – complaining about psychosomatic stomach aches and exhibiting dramatic mood swings – and the narrator blames himself.
Although Phaedrus's crisis forced the narrator to abandon teaching and move his family to another town, he explains that his son still misses Phaedrus and all that he represented.
Even though Phaedrus was the cause of both grief and happiness, at the end of the story, the narrator is able to embrace his old identity, and father and son ride away on their motorcycle, happy.
IN REVIEW: ZEN AND THE ART OF MOTORCYCLE MAINTENANCE BOOK SUMMARY
The key message in this book:
While the divide between science and the humanities may seem vast, that doesn't mean the two aren't reconcilable. In fact, bridging this divide is absolutely necessary if we want to better understand the complexities of the human condition.
Actionable advice:
Expand your horizons.
If you are a "humanities person" who doesn't know the first thing about how basic things work – like your sink's plumbing or your car's motor – push yourself to learn about the mechanics behind everyday technologies. If you're more scientifically minded, however, and less engaged with the humanities, consider reading a poem or two or keeping a journal of self-reflection.
SHOUT OUT TO https://conscioused.org FOR DOING THE WRITTEN SUMMARY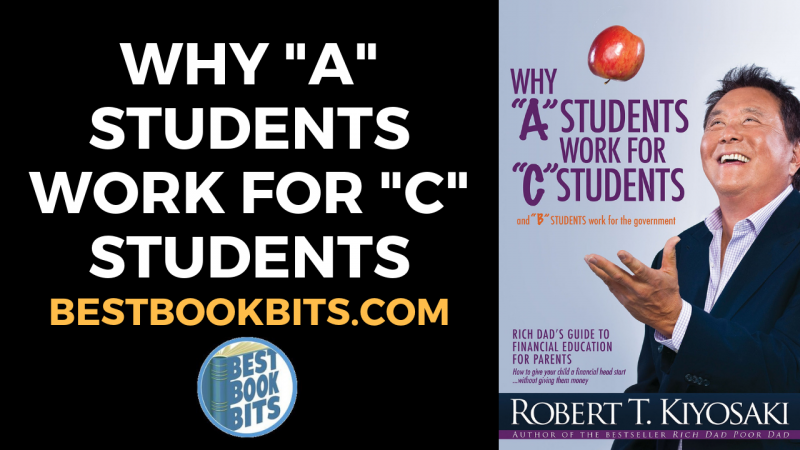 ★★★ Sign up to the Weekly Book Summary Newsletter by CLICKING HERE


Why "A" Students Work For "C" Students
The Education System & The American Dream
School and education overall, sometimes fail to recognize the potential in some kids, case in point, Albert Einstein and Thomas Edison.
They were both labeled as insubordinate, headstrong, clumsy, and mixed up.
Nonetheless, they came out of the woodwork years later and revolutionized the world with their great inventions.
So the question is:
How come the "C" students overshadow the "A" students in real life? – They learn what "A" students regard as irrelevant.
In the 2012 Presidential Election, Obama vs. Mitt Romney, you can clearly see why finances taught at home matter so much. Obama revealed that he paid 20% on his $3million income, while Romney paid 14% on his $21 million.
Many were infuriated, but it clearly can be attributed to the dexterity in finance, and lessons taught at home.
The lesson is – give your kids a head start by teaching them how to manage their finance to prevent them from squandering the hard-earned dollar.
Upon the mortgage market collapse in 2007, many young adults with college degrees had literally zero chance to find the high-paying six-figure job of their dreams. Driven by fear, parents began to caution their children of what would happen, if they didn't attend classes and enroll in a University.
Meanwhile, education became even more expensive, and thousands of students were swimming in debt upon graduation.
For the first time in history, American people questioned the education system and firmly believe that the next generation won't do better.
Why do we keep pressuring our kids to get a degree, when jobs are moving to low-wage countries? Why would anyone hire an American accountant, when you can simply outsource the work and get a much lower price? – It's pretty simple to understand why the American dream is shattered.
Also, why financial education is not taught at school?
Robert asserts that education is key, but he harbors suspicions about the learning curve which seems to decline with each generation.
The "stay in school" slogan is starting to make less sense than ever. When Robert was just a boy, he would occasionally skip the chores to play Monopoly for hours after school. His dad would then come along, and tell him to stop wasting his time.
Robert Kiyosaki's dad was a socialist (or at least leaning toward socialism); the average paycheck guy should you prefer.
Between the age of 9-18, he would go to the Rich Dad house and learn the process of running a business firsthand. He understood the true meaning of capitalism, and how we all benefit from other people's skills and talents.
The endless stream of knowledge he received from being involved in the real deal from an early age, gave him the edge in real life.
The Poor Dad (his father) wanted the safe path instigated through college, salary, security, pension, medical benefits, etc.
Now you understand why so many people are graduating from college. The standards are lowered to the degree that almost any young kid who has no clue about his future can just sign the papers without understanding the financial burden of such actions.
Brace yourself for the future
You cannot help but notice that parents, and people in general, try to protect their children from the harsh reality of today. As the world progresses, new expenses and liabilities will incur, leading to even greater uncertainty.
Hence, many kids straight out of college cannot seem to fit in this workforce.
This leads to a backlash and the rise of a phenomenon known as "boomerang kids." These are the kids who cannot survive on their own and are reliant upon their aging parents to take care of them.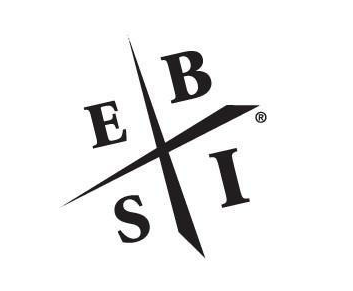 E for employee
S for small business or self-employed
B for big business (500 employees or more)
I for investor
Quadrant E – Employees represent the majority of the workforce, and are mainly those who strive for higher paychecks.
Quadrant S – A large chunk of the people here are the "A" students such as doctors, lawyers, etc.
Quadrant B – The innovators, the business creators such as Steve Jobs, Bill Gates, etc.
Quadrant I – Active investors such as Warren Buffett.
Your mom and dad want you to fall into "E" or "S" quadrants, because it's much safer, while the Rich Dad prepares you to take over the "I" Or "B" quadrant.
Socialists live in "E & S" quadrants, while capitalists live in "I & B." Whenever people shout "Tax the Rich" they don't understand that the taxes are raised on high-earners, which means people from "E & S" quadrants.
Investors and smart entrepreneurs prefer to remain capitalists who create jobs and value effort. It's not too sketchy for them to find legal ways to pay less taxes. It's simply a matter of finances not a matter of policies.
If you are keen to prepare your child for the battle lying up ahead, you have to make sure that you're teaching them how to spend wisely and avoid unnecessary costs.
In all honesty, it's never too late to change quadrants and start thinking critically.
Address the problem and start learning
Rich dad would say: Money problems can make you smarter, while Poor Dad dreads the idea of having money problems. You have to understand that long gone are the days when a person would get a job and spend 40-45 years in a single company only to retire and accrue various benefits.
The main bridge between wealthiness and poorness is how we handle the money problems.
In addition, let's take a look at the windows of learning that Robert holds in high regard!
Birth to Age 12: Quantum Learning
Ages 12 to 24: Rebellious Learning
Ages 24 to 36: Professional Learning
During this period, you'll see whether the system comprised of both parents and schooling has taught you well.
Rich Dad places emphasis on assets, while Poor Dad on liabilities.
You have to know where you draw the line by singling out the things which put money into your pocket and eliminating the ones that squeeze every bit of money that you earn.
"Bs" & "Is" focus on asset acquisition, unlike "Es" and "Ss" who are not prone to think critically.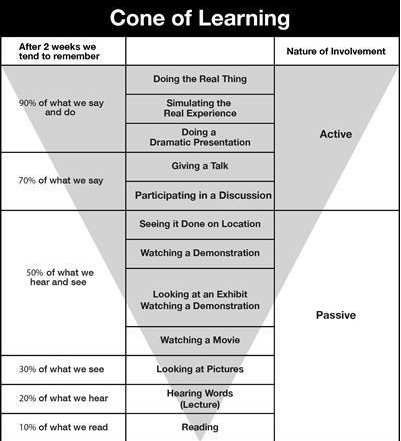 According to Albert Einstein Insanity is doing the same thing over and over again and expecting a different result.
It is insanity to say to your child, "Go to school and get a job," when jobs are being shipped overseas or replaced by advances in technology.
It is insanity to say, "Work hard," when the harder you work, to earn more money, the more taxes you pay.
It is insanity to say, "Save money," when money is no longer money…but debt, an IOU from the taxpayers.
It is insanity to say, "Your house is an asset," when it is really a liability.
Traditional education prioritizes content, not context. Context (person) holds the true meaning, and without it, content would not exist.
It's about the traits and habits these people endorse, espouse and promote:
A Poor Person might say:
I will never be Rich
Poor people are good people
Middle-Class Person might say:
I want a college degree
Good education
Nice home and job security
Rich Person or "Rich in the making" might say:
Freedom is more important than anything
I want to find out more about life
I must be rich
Why the rich get richer, and the poor get poorer? – The solution is in the three income solution:
Ordinary
Portfolio
Passive
Just utilizing the "ordinary" method will get you nowhere. As an example, take a look at successful athletes and lottery winners, who failed to transform their income and ended up broke. Giving money to a poor person is not a guarantee for success, it's quite the opposite because they don't know how to manage finances.
Why put "A" students in this category and, why do "A" students fail?
Well, mostly due to the fact that the school system only recognizes one intelligence.
In addition, let's list a few to get an aerial view of the problem:
Verbal-linguistic
Logical-mathematical
Body-kinesthetic
Spatial
Musical
Interpersonal
Intrapersonal
Emotional Intelligence; also known as Success Intelligence
Last but not least, don't make snap judgments and believe that geniuses are greedy. That's probably the most misleading information about capitalists, who upon receiving strong financial education are more than willing to share their fortune in numerous ways.
Remember, the American Dream is not something you have the right to demand, but something you have the right to pursue.
Key Lessons from "Why "A" Students Work For "C" Students"
     It's never too late
2.      Keep pushing, keep learning practically
3.      Fill the shoes of a great leader
It's never too late
You might be a person in your late 30s or 40s, but that doesn't stand to reason as to why you wouldn't be a good candidate to shift your mindset.
Many entrepreneurs unanimously argue that entrepreneurship embodied into capitalism is a mindset, not a profession.
So, don't feel discouraged to seize the world!
Keep pushing, keep learning practically
Yes, reading is essential but not as important as participating in debates, doing actual things and experimenting.
Don't be deceived by the notion that once you arrive at the office, you'll have all the skills because you've been to the best schools.
It's just nonsense! The real drama begins once you become part of the dynamic of 21st-century capitalism.
Fill the shoes of a great leader
Even if your prowess at something is not at a level that is required, the very determination to take the plunge is all that it takes to make a difference.
In doing so, you'll finally shrug off all the meaningless and trivial concepts that have poisoned you.
Unleash your potential by throwing yourself into the fire, and accepting the leadership burden.
SHOUT OUT TO https://blog.12min.com FOR DOING THE WRITTEN SUMMARY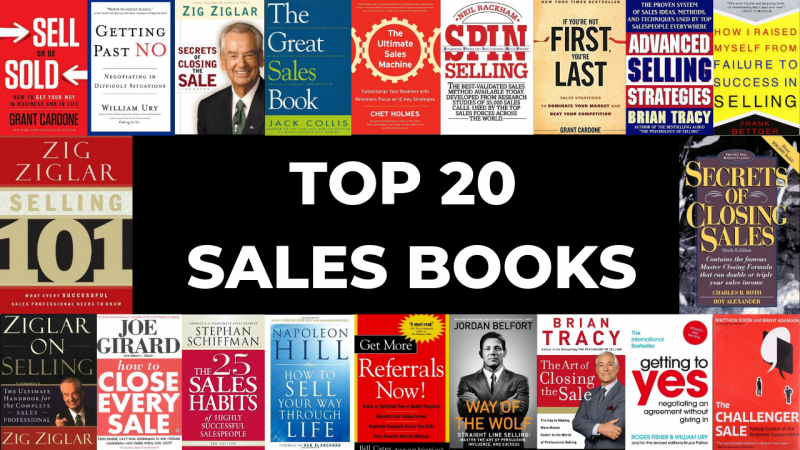 ★★★Sign up to the Weekly Book Summary Newsletter by CLICKING HERE


20)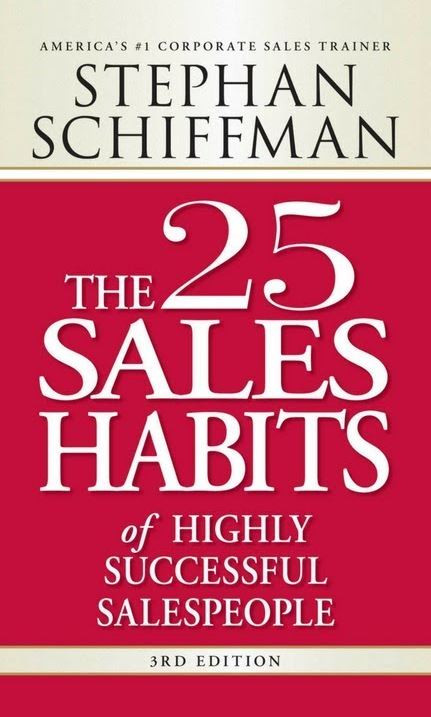 Your prospects are more value-conscious and information-conscious than ever.
You must identify what is important to any given prospect, then learn how to appeal to those values.
Be a tactful educator and facilitator-not steamroller.
Treat all your sales work as a consulting assignment.
The best salespeople are professional problem solvers.
Listening is the first part of the secret, and identifying the mutually accepted solutions is the second part.
Referrals are the life blood of a successful career in sales. And yet salespeople are usually terrified to ask for them.
Enthusiasm builds bridges.
Realize how important attitude is in sales work.
19)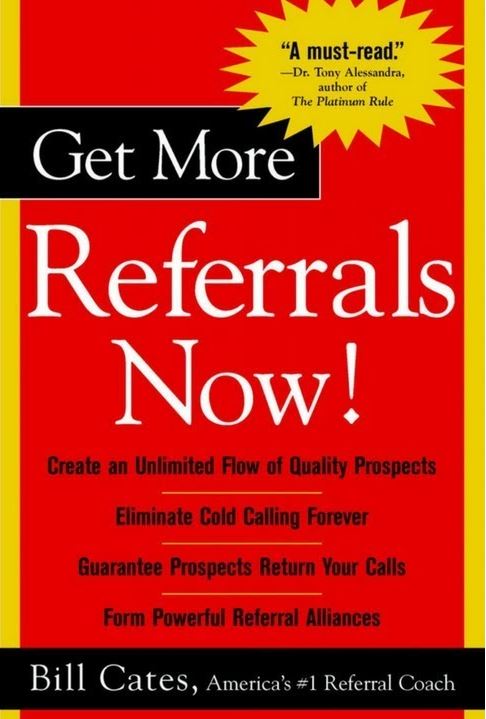 The way of the world is meeting people through other people, and the referral is the warm way we get into people's lives.
The chances of making the sale were almost four times greater with referrals.
Building your business from referrals is the best route to success.
Cold calling is God's punishment for failure to get enough referrals.
Listening is the most important relationship skill you can practice.
A relationship that's had a problem handled well is a stronger relationship than one that's never had a problem.
The three keys to asking prospects for referrals are. 1) Serve them before you sell them. 2) Plant seeds that you are building your business from referrals. 3) When the rapport is good, ask them directly for referrals.
Be a serve person first, and a salesperson second.
If you don't have an attitude of service, your ability to gain referrals will be severely limited.
18)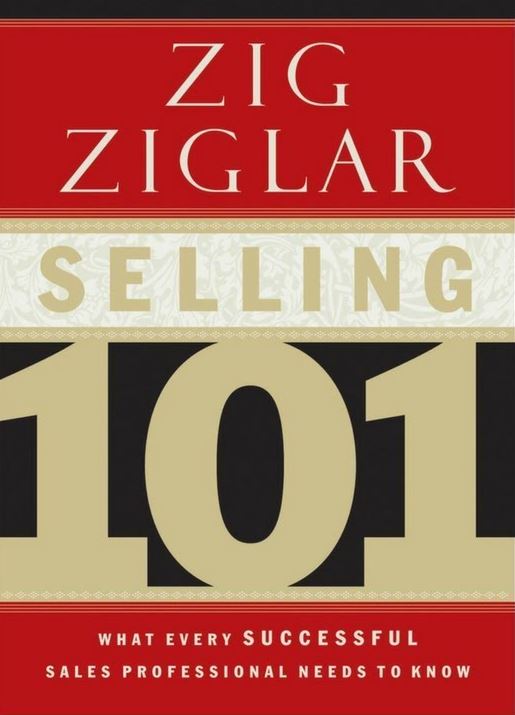 The question in the world of sales is: How do you persuade? Answer. You don't persuade by telling, you persuade by asking. A large portion of selling is devoted to asking questions, with emphasis on listening for the answers.
Selling with integrity is the only way you can build a long-term career with the same company selling the same product to the same people – which brings sales stability and financial security.
Attitude is always a player on your team.
All successful sales professionals utilize listening skills to their fullest.
Interestingly enough, the more salespeople know about their prospects needs, the better position they are in to meet those needs.
If we can give someone a reason for buying and an excuse for buying, the chances are rather dramatically improved that he will buy.
People buy what they want when they want it more than they want the money it costs.
Emotion makes the prospects take action now, and logic enables them to justify the purchase later.
Fear of loss is greater than the desire for gain.
17)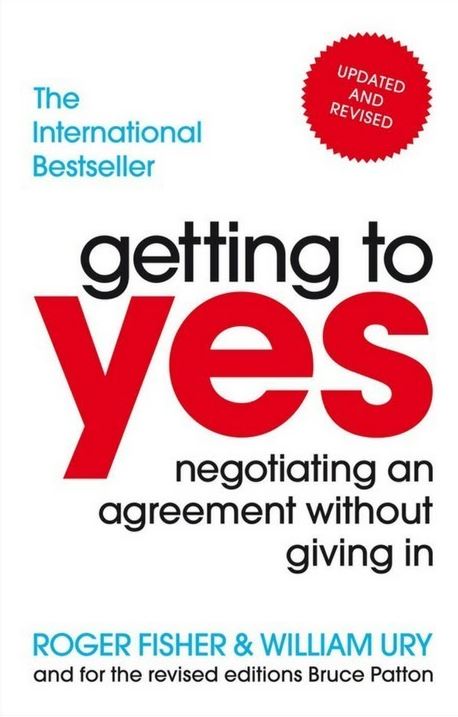 The ability to see the situation from the other side is one of the most important skills a negotiator can possess.
Recognize and understand emotions, theirs and yours.
Listen actively and acknowledge what is being said.
Face the problem, not the people. Don't view the other side as adversaries.
For a wise solution, reconcile interests, not positions.
Ask for principled justification of their stance to show them how ridiculous it is.
Don't be a victim.
16)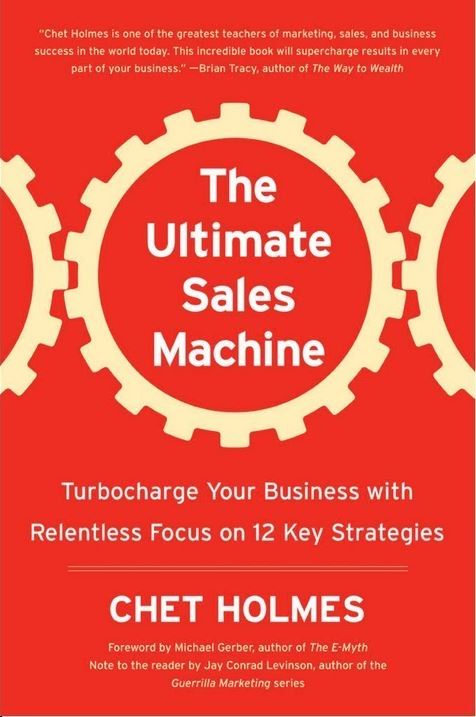 At any one time, for any product or service, 3% are buying now. 7% are open to the idea of buying. The remaining 90% are in 3 categories. The top 1/3rd are not against it, nor for it, just "thinking about it".  The next 1/3rd "think they're not interested".  The final 1/3rd are "defiantly not interested"
The hardest thing we need to do today is grab the attention of potential buyers and keep their attention long enough to help them buy your product.
When you sell you break rapport, but when you educate, you build it.
7 Steps in Selling. Establish rapport, Qualify the buyer, Build value, Overcome objections, Close the sale and follow up.
Be empathetic and care about them. Be more interested in them than anyone else has ever been. If you want to be fascinating, be fascinated.
Mirror body language and tonality.
Ask great questions to find common interests and get personal.
Have a sense of humour.
15)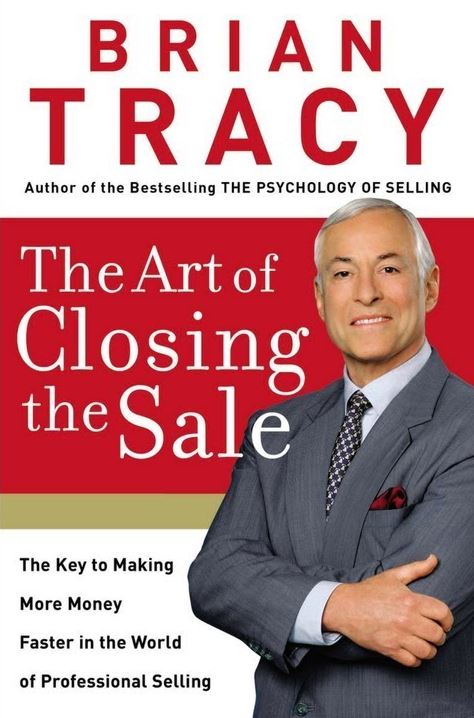 If you are completely fluent in closing and absolutely confident in your ability to ask for the order you will be more aggressive in prospecting in the first place and have higher self-esteem.
Personality constitute 80% of your success.
Top salespeople accept 100% responsibility for everything they do.
Top 3% of people in every organization look at themselves as self-employed.
Your customer can never believe in your product anymore than you do.
Top salespeople know what they're going to say word for word and rehearse. Poor salespeople wing it and sweat as they say whatever comes to their mind and hope.
Prospecting, presenting and closing are the only 3 activities that pay you money. All the rest is waste.
Your goal is to make the closing as smooth as possible for the customer.
It should be quick and your whole presentation should be structured with the close in mind.
14)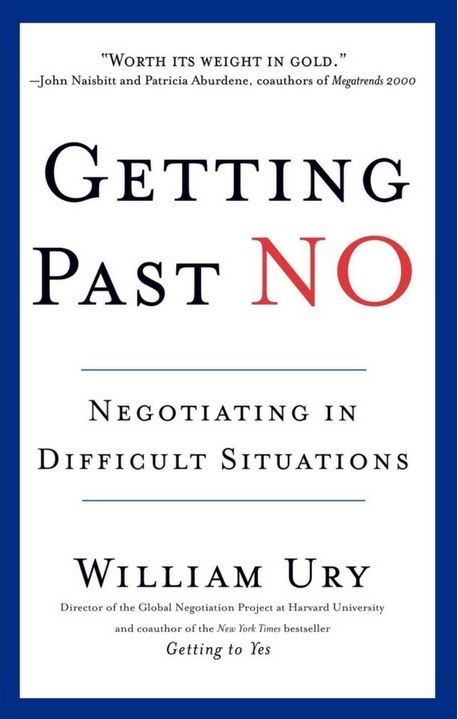 When we are negotiating, we try to get the other person to agree with us.
You are not able to control the other's behaviour, but you can control yours.
Having control of your behaviour is the first step in overcoming the other's "no."
Start by trying to see the other's point of view. Even if something seems completely irrational to you, it may be that the person has a valid argument.
Communicate Persuasively and Optimistically.
Remove any obstacles in the way of the business, so you get a "yes" more quickly.
13)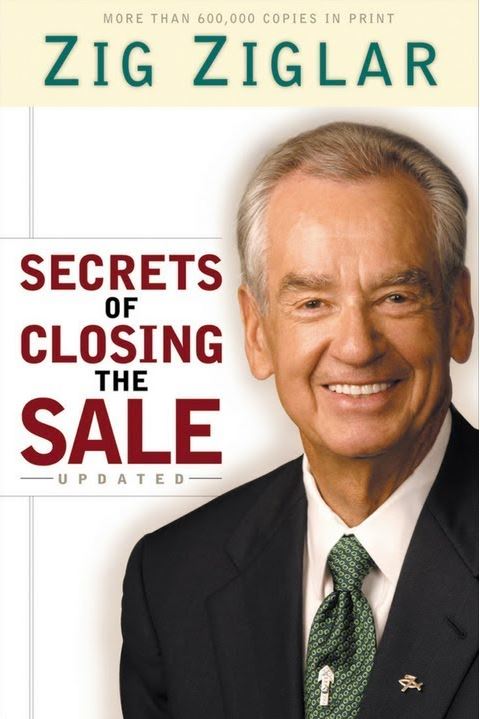 If the prospect has a problem, they want to solve it.
Sales process is a constant closing process.
Make it easy for prospect to buy and translate it into an affordable amount.
Asked lots of questions. Every professional or tax consultants / doctors / lawyers. Socratic method of leading people to decisions.
People don't buy just what they really need.  We sell people what they want.
People buy what they want when they want the item MORE than the cost of that item.
Closing is an attitude. It's everything that matters in sales.
Selling is a transference of feeling.
If you are convinced, you can be convincing.
Logic makes em think. Emotion makes em act. Logic + emotion together = want to own.
Persistence separates the best salespeople.
12)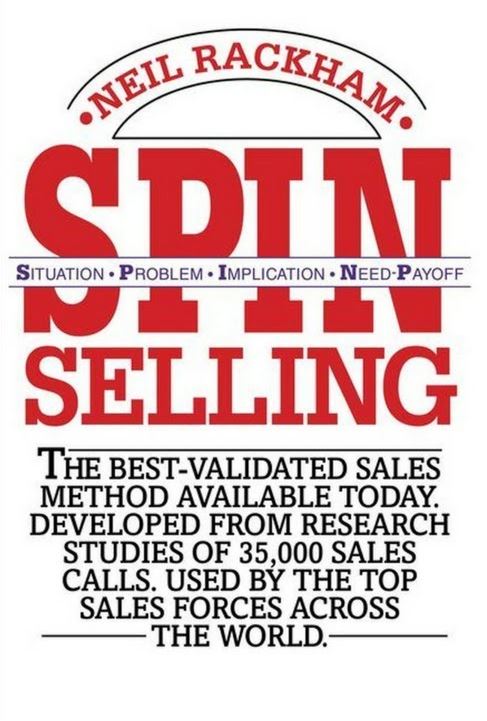 The SPIN sequence of questions
Situation Questions
Problem Questions. Explore problems, difficulties and dissatisfaction.
Implication Questions.
Need-payoff Questions.
Successful sellers concentrate on objection prevention, not on objection handling.
Your objective shouldn't be to close the sale, but to open a relationship.
The idea is to take a problem that the buyer perceives to be small and build it up into a problem large enough to justify action and build up the value or usefulness of the solution.
11)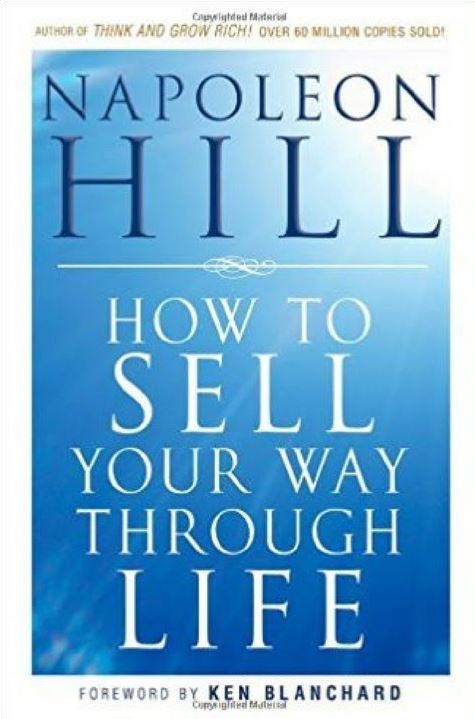 The master salesman is a master of other because he is master of himself.
The master salesman becomes a master because of his or her ability to induce other people to act upon motives without resistance or friction.
You must sell yourself. You must sell your personality.
The master salesman paints a word picture of the thing he if offering for sale. The canvas on which he paints in the imagination of the prospective buyer.
Showmanship is one of the important factors in master salesmanship.
People buy personalities and ideas much more quickly than they buy merchandise.
Remember that people are motivated to buy, or not to buy, through their feelings. Remember also that much of what they believe to be, their own "feelings," consist, in reality, of thought impulses which they have unconsciously picked up from vibrations of thought released by the salesman.
10)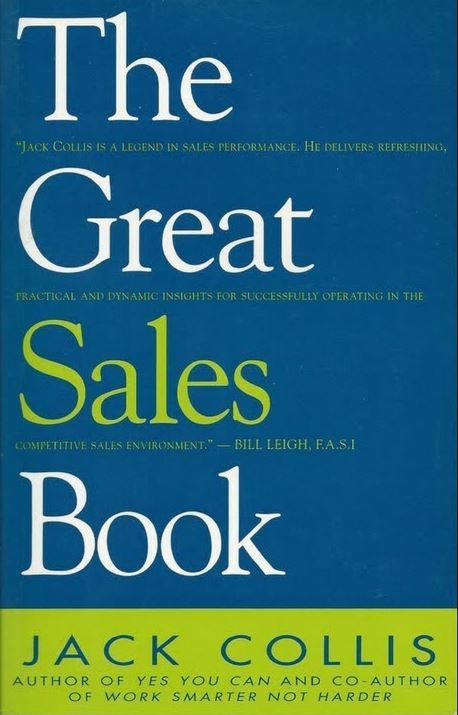 Successful selling is essentially a matter of being a first-class communicator.
Ask more people to buy what you sell.
Without prospects, a salesperson has no business. The quality of our prospects decide the level of our success.
The goal of the modern salesperson is to 'reach agreement' rather than 'overcome objections.'
Don't sell me products or services. Sell me ideas, a better self-image, freedom from fear and want, and a philosophy on life that will enable me to grow and reach my potential as a human being.
More than 70 per cent of all sales are made on emotional issues, and unless the prospect becomes emotionally involved with the product or service, they are unlikely to buy.
There are only two reasons why people buy: 1. To solve a problem. 2. To make themselves feel good.
Give a hard 'no' when an easy 'yes' might suffice.
Always be hard on the problem, but soft on the people.
09)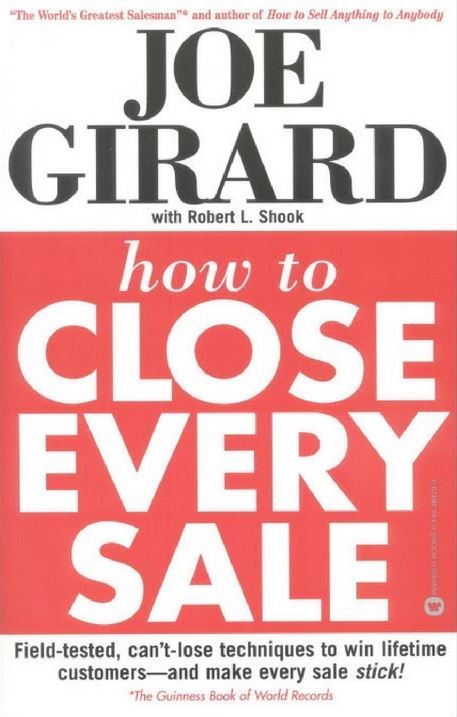 Becoming a successful salesperson requires learning how to sell yourself first. This is because buyers "buy into" the seller initially before they do the product or service.
Recognize that you are your company's number one product.
Successful salespeople believe in what they are selling. An excellent salesperson is one hundred percent convinced about the product or service he is carrying.
Believe that one can sell to every prospect. Remove any form of negative thinking.
Create a winning self-image. A positive self-image influences other people believe to believe in you.
Create an appearance of success. Look professional. A professional appearance goes beyond clothing.
Make the prospect feel important. Let the customer feel the salesperson's sincerity.
Bring a sense of humor to the sales presentation. Nonetheless, use humor at the right time to relax and make the prospect feel comfortable.
Assume the sale.
Know how to read buying signals.
Appeal to prospect's ego.
The salesperson must assume the role of authority in the process.
Give the customers so much service that they will feel guilty thinking about doing business with somebody else.
08)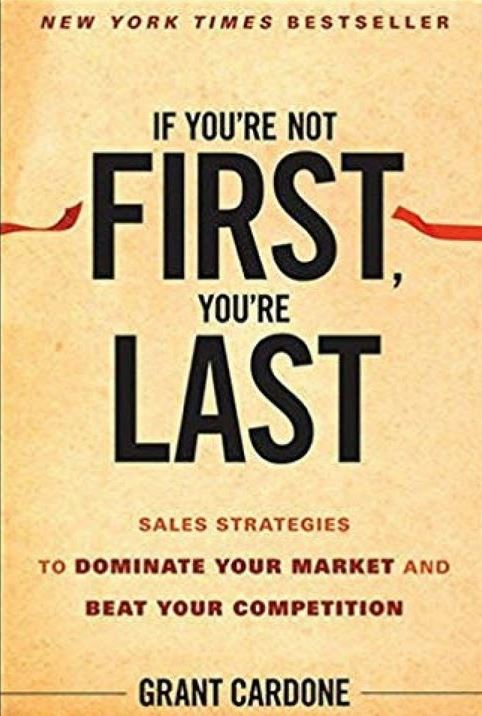 Advance and conquer while others contract and retreat.
Unreasonable amounts of activity, way beyond what's considered normal. You should restructure your day to focus on the most important thing for every business – SALES.
Reactive your power base from the people you know and have done business with.
The people you know either have the money you want or know people who do.
Contacts turn into contracts, and the more contacts, the more contracts.
Be unreasonable. Quit being reasonable – don't settle for just getting by.
Get uncomfortable and take unreasonable amounts of action. The discomforts you experience now will guarantee that you'll be comfortable in the future.
Any attention is better than no attention.
Don't forget add-on sales, second money is always easier than first money.
80% of sales are made on the fifth to twelfth contact, but only 10% of salespeople call beyond three times.
Ask for referrals.
Deliver at WOW levels.
There is no shortage of money, but there is a shortage of action and follow-through.
07)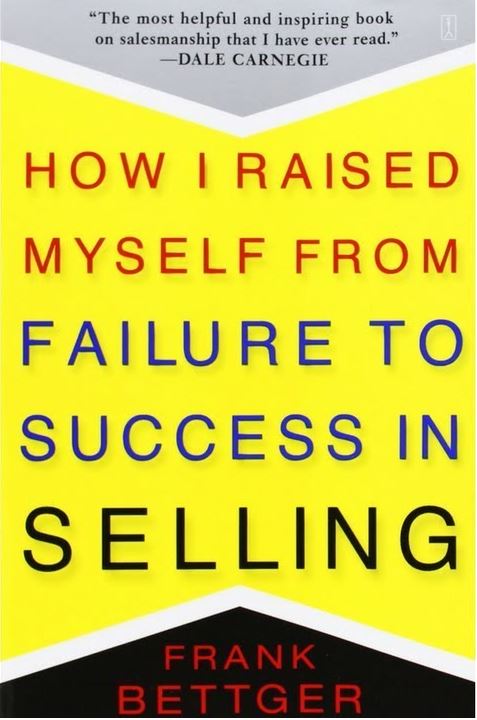 Talk with a little enthusiasm and arouse yourself inside.
Force yourself to act enthusiastic, and you'll become enthusiastic.
Selling is the easiest job in the world if you work it hard – but the hardest job in the world if you try to work it easy.
You can't collect your commission until you make the sale; You can't make the sale 'til you write the order; You can't write the order 'til you have an interview; And you can't have an interview 'til you make the call!
The most important secret of salesmanship is to find out what the other fellow wants, then help find the best way to get it.
Be an assistant buyer, I assumed the role of assistant buyer in charge.
People don't like to be sold. They like to buy.
Clothes don't make the man, but they do make ninety percent of what you see of him.
Open your conversation with a big smile, and feel the difference.
A salesman cannot know too much but he can talk too much.
Find out about a prospect's hobby, and then talk about that hobby.
It is all in the approach. A customer is either sold or missed by the approach.
The first, and probably the most important, step in selling anything: "Sell yourself first!"
The foundation of sales lies in getting interviews, sell the appointment and then sell your product.
New customers are the best source of new business. New customers!
06)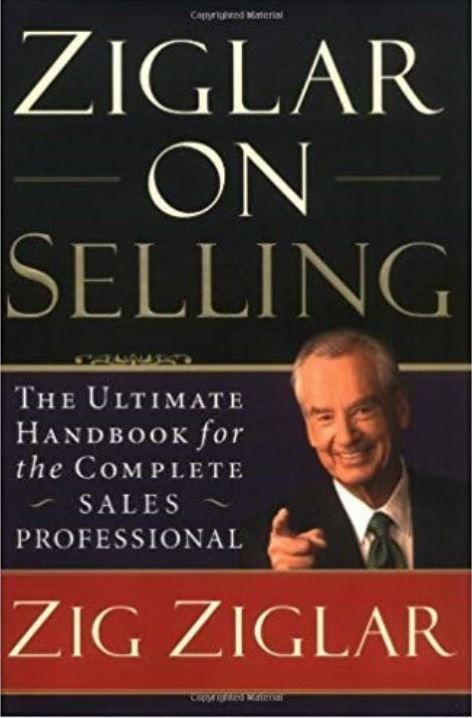 One of the basic truisms of selling is that "slumps" will occur. You are going to hit those plateaus where nothing seems to work very well personally or professionally.
Selling can be and should be fun, so let's make it clear from the beginning that a sense of humor combined with self-esteem that allows you to laugh at yourself will play a significant part in your success in your chosen profession.
Realize that the majority of highly paid veterans in sales (or in any field) are hard workers.
Work to stay current with the all-important, ever-changing areas of product knowledge and communication skills.
The one thing that customers have always rated highest in the sales world is trust.
Listen with your eyes.
You can have everything in life you want if you will just help enough other people get what they want!
Prospecting is the most important key to sales success! Without prospects you are disqualified as a sales professional.
Until you have a prospect, you have no chance of making a sale.
Winners sell benefits. Paint the picture so your prospect sees personal benefits.
05)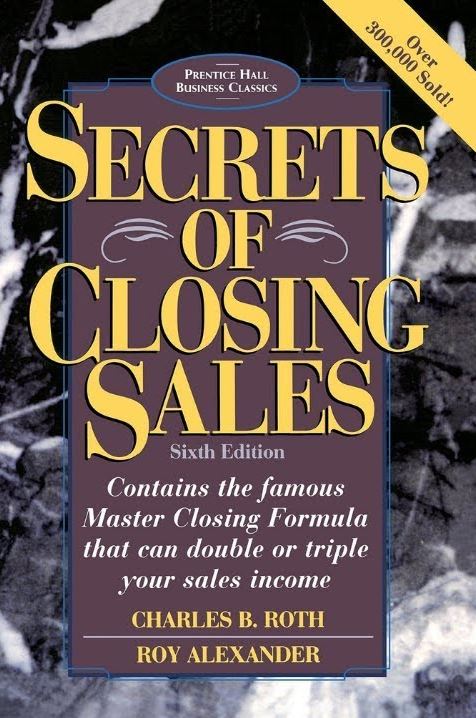 Establish a buying motive by creating a need or want or strong desire in the prospect's mind.
Remember our common human weakness: Not being able to say "no" to a gracious, persuasive, persistent, positive person.
Always try at least once more to close the sale.
Your Most Important Asset – Your Attitude.
Believe that you can close every prospect on whom you call. Expect success.
Be calm, serene, poised. Exert gentle positive persuasion based on factual knowledge and confidence. Avoid being too eager.
Respect your prospect's time. Be persistent. Be enthusiastic. Don't talk too much. Use as few words as possible, especially at the close.
To close, you must overcome the FEAR in the prospect's MIND by REASSURING him. Instil confidence. Give him courage.
Adjust the speed and tempo of your sales presentation to the speed at which your prospect thinks.
Expect orders. Assume the prospect is going to buy. It's just a matter of what kind, how many, and when.
04)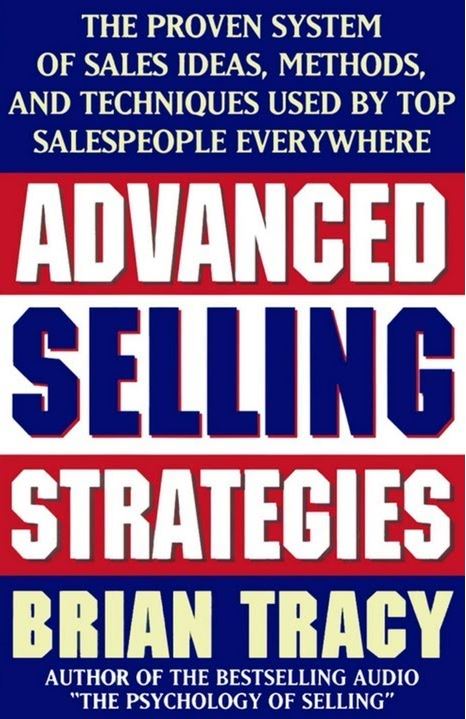 Don't try and blaze your own trail. Instead, learn from the success of others. Study the sales techniques which have worked for other people in other settings and with other products and services. Evaluate what worked for them, adapt these principles to suit your own specific product or service and move ahead.
In selling, everything counts, but 80-percent of your success will derive from the quality of your personality.
The key to sales success lies in doing everything you can to build your self-esteem. The higher your self-esteem, the more successful you'll be in a sales role.
The very essence of sales success is to build and maintain high-quality relationships with customers. The only way to do that is with trust and credibility.
Selling professionally is quite simple — it's the process of persuading someone the value they will receive from your product or service is greater than its cost.
Today's prevailing sales model. 40% — Building trust. 30% — Identifying specific needs. 20% — Presenting solutions to needs. 10% — Confirming and closing.
You are in the business of developing professional selling friendships.
Top salespeople have clear, written goals.
Most sales are made or lost within the first 30-seconds of contact.
All top salespeople consciously and deliberately orchestrate every single element of their environments. This attention to detail is the mark of a true professional.
03)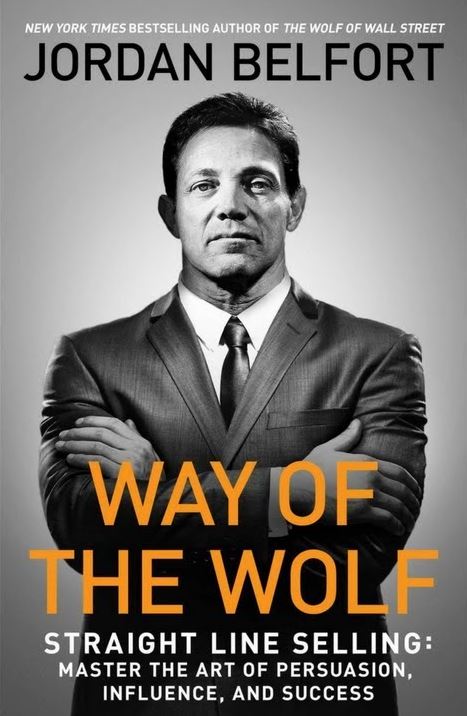 Plain and simple, if your prospect doesn't trust you, there's absolutely no way they are going to buy from you.
The prospect must trust the product, you and your company.
People don't buy on logic; they buy on emotion, and then justify their decision with logic.
If you want to close at the highest level, then you're going to have to create both types of certainty – logical and emotional.
Take immediate control of the sale, and then move the prospect from open to the close along the shortest distance between any two points: a straight line.
You must engage in massive intelligence gathering, while you simultaneously build massive rapport with your prospect.
Every word, every phrase, every question you ask, every tonality you use; every single one of them should have the same ultimate goal in mind, which is to increase the prospect's level of certainty as much as humanly possible, so that by the time you get to the close, he's feeling so incredibly certain that he almost has to say yes. That's your goal.
You're going to have to ask for the order at least two or three times before you have any chance of your prospect saying yes.
A prospect must cross over the "threshold of certainty" before he or she feels comfortable enough to buy.
Three things you absolutely must come across in the first four seconds. Be sharp as a tack, enthusiastic as hell and an expert in your field.
If you make a negative first impression, it takes eight subsequent positive impressions to erase that one negative first impression.
Tonality and body language comprise approximately 90 percent of our overall communications.
Your success is still going to be contingent on your ability to trigger a key emotional state within yourself as you're about to enter the sales encounter, and then maintain that state to the very end.
Remember that getting into a rapport with someone is done primarily through tonality and body language, not your words.
You should always use a script, whether you're selling in person or on the phone.
02)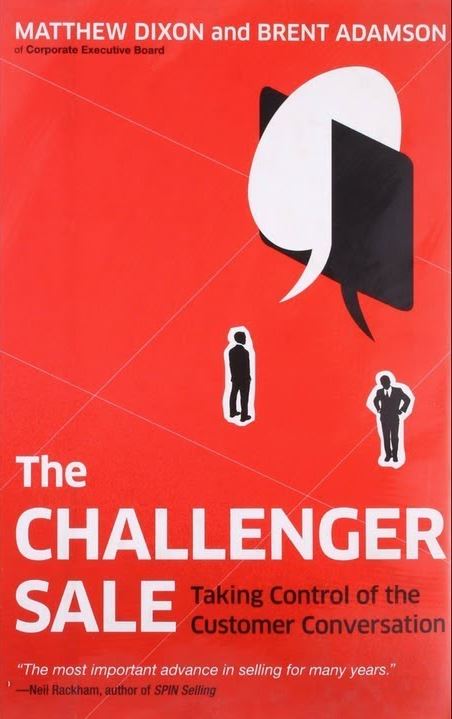 Selling wasn't an innate ability. It was a set of identifiable skills that could be learned.
Surveys of customers consistently show that they put the highest value on salespeople who make them think, who bring new ideas, who find creative and innovative ways to help the customer's business. Customers demand more depth and expertise. They expect salespeople to teach them things they don't know.
The challenger rep is the rep who loves to debate. The one who uses his or her deep understanding of a customer's business not simply to serve them, but to teach them: to push their thinking and provide them with new and different ways to think about their business and how to compete.
Six attributes that set Challenger rep's apart. 1) Offers the customer unique perspectives 2) Has strong two-way communication skills 3) Knows the individual customer's value drivers 4) Can identify economic drivers of the customer's business 5) Is comfortable discussing money 6) Can pressure the customer.
The challenger is focused on pushing the customer out of their comfort zone.
The challenger rep wins by maintaining a certain amount of constructive tension across the sale.
Customers place a great deal of importance on a smooth, uncomplicated purchase.
Customers are saying rather emphatically, "Stop wasting my time. Challenge me. Teach me something new."
Customer loyalty is a result not of whatyou sell, but how you sell.
Demonstrate a high level of professionalism.
Don't make your customers work so hard to spend their money!
Teaching, tailoring, and taking control.
01)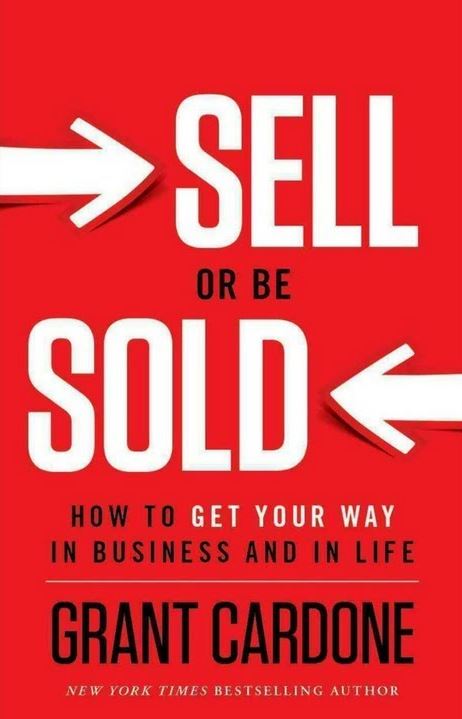 Selling is a prerequisite for life. Selling impacts every person on this planet. Your ability or inability to sell, persuade, negotiate, and convince others will affect every area of your life and will determine how well you survive.
The ability to communicate and convince others is an asset for you; the inability to communicate is a liability.
This inescapable truth is that to be truly great at anything, you must devote yourself, your energy, and your resources to a career in selling.
The ability to predict is the first thing that happens when you become a professional.
A salesman who can't close deals won't like selling.
Selling yourself. Only to the degree you are sold can you sell.
You have to be 100 percent certain that what you're selling is better than all other options.
Being unreasonable means that you are sold on what you're selling, and it is your conviction alone that will sell others on it.
Become so thoroughly sold on your product that your conviction is irresistible to others.
I assure you that the less hung-up you are on money, the easier money will come to you.
Most sales are lost over unspoken objections.
You have to get your buyer to want your product more than he wants his money.
Your prospect is never the problem – never! Salespeople, not the prospect, are the ultimate barriers to every sale.
Love your product, love your service, love your customer, and love yourself enough to learn how to "hard sell."
It's vital that salespeople know about people first and products second.
Selling is 80 percent people and 20 percent product.
Be more interested in the customer than you are in yourself, your sales process, your product, or your commission and you will make more sales.
Communication = Sales. If you don't get into communication with the buyer, you have no chance of ever making the sale.
The human quality involved in selling can never be replaced.
People are senior to products.
Always, always, always agree with the customer.
Never negotiate with words. Write your negotiations down on paper.
Service is senior to selling and giving is senior to getting.
Human beings are much more valuable than money. Treat them like that and you'll be rewarded.
The Hard Sell. It has been said that you have to ask someone five times before you get a yes.
Take Massive Action. Most people incorrectly estimate the amount of effort it takes to get the results they want.
Remember that a product can be shopped, but a great attitude cannot.
The best sales processes are shorter rather than longer.
Treat success as your duty, obligation, and responsibility, not as a choice or as a job!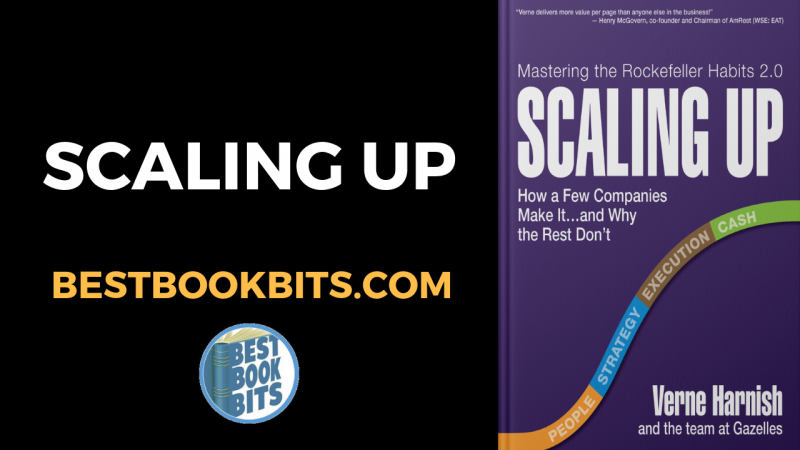 DOWNLOAD THE PDF SUMMARY HERE: SCALING UP SUMMARY
★★★ Sign up to the WEEKLY Book Summary Newsletter by CLICKING HERE
SCALING UP SUMMARY
By Verne Harnish
BOOK SUMMARY: WHAT'S IN IT FOR ME? DISCOVER THE SECRET OF SUCCESSFULLY SCALING YOUR BUSINESS.
Every year a sea of new companies are born around the world. Most fail within a few years; some make it a bit longer. Only a small number of them grow to become big, successful game-changers. Why?
Even if you have a great product and your business is going well, scaling poses important, and often unexpected, challenges to any company that wants to grow. It's a paradox. Getting bigger should make things easier, shouldn't it? More brains, more cash, more momentum? Wrong.
As this book summary will show, even something as simple as leaving the old, pokey one-floor office for a new two-floor one might have unexpected consequences for your business. So how do you get it right?
This book summary break down everything you need to take into consideration into structured checklists and thought-provoking processes.
In this book summary, you'll learn
why growth doesn't inevitably lead to success;
why owning the right words will help you scale your business; and
why cash is still king.
SUMMARY PT 1: MEET THE FOUR "D'S" THAT CAN GROW A COMPANY, DOUBLE YOUR CASH FLOW, TRIPLE PROFITABILITY AND INCREASE VALUE TENFOLD!
Imagine you're an executive manager at a 500-employee company. Your CEO has just informed you that by the end of next year, the company will comprise over 1,500 employees. What would you do first?
When your company is scaling up, there certainly is a lot to consider. If you don't want to run out of cash or lose track of strategic decisions, your organizational structure and decision-making processes have to be brought to perfection. That's why the Gazelles team – a global executive coaching company – developed a 4D framework to grow your business successfully. So what are the essential four D's for successful scaling?
First, you and your team have to be drivers of personal and economic growth. Think of it this way: your managers are coaches! One-on-one coaching is essential for employees to stay focused and motivated. Consider offering additional training to enable constant learning.
Secondly, leaders also have to find the balance between the demands of your stakeholders and those of the actual processes of doing your work. Even though your company's processes must be profitable, it's also important to keep your reputation with your stakeholders in mind. Balance both by creating a custom-tailored strategy.
To execute your strategy successfully, you'll need to implement routines to enable sufficient discipline – the third D. Your entire company must be aware of the number one priority for each quarter or year – the first element of discipline. With a defined target in mind, you'll be able to prioritize effectively. Another aspect of discipline is a regular meeting routine, complemented with constant data review. This way, you'll be able to detect problems immediately and tackle them as quickly as possible.
Finally, it's essential that you know which questions are the most pressing ones and start making decisions. When scaling up, a company should start by tackling the biggest issues first, then working through other problems – in the same way you might fill out a sudoku puzzle. Start where you can and proceed carefully.
So the four D's are drivers, demands, discipline and decisions.
Growth is very complex and there are loads of things to keep in mind. But don't despair! The following book summarys offer a framework for dealing with the four major problem areas that are also opportunities to grow the four D's – People, Strategy, Execution and Cash Flows.
SUMMARY PT 2: COMPANIES MUST ENHANCE THEIR PERSONNEL MANAGEMENT IN TANDEM WITH THEIR GROWTH.
Only two to three percent of all US companies will become high-impact firms that last for over 25 years and contribute substantially to overall economic growth. Why do so few make it to this stage? It's all about People.
The truth is that growth doesn't always lead to success in the long-term. If the team, the strategy and the organizational and physical infrastructure don't grow alongside each other, success simply won't last.
This is called the growth paradox. You'd think that the larger a company gets and the more soundly its routine is established, the easier things get. The reality is that the more employees you have, the more it takes to organize them effectively.
Consider a company that is expanding its team while also moving from a one-floor office into a two-floor office. If planners don't create room for communication spaces, such as a common kitchen or break room, it will be much harder for information to flow between employees.
Communication is vital in any growing organization, so it's essential that you structure your teams and sub-teams to keep information flowing. If teams are too big,
communication will be hindered. Instead, try breaking them up into sub-teams of seven to ten people.
So if you're feeling stuck in your growth process, it's likely that your team structure and size isn't perfectly organized yet. But remember, growth doesn't happen overnight! If you want your success to be long-term, you'll have to view expansion as a long-term process too.
Ask yourself: What do you want your organization to achieve within the next 25 years? It took Apple 25 years to grow to 9,600 employees in 2001, whereas today, 14 years later, the company employs more than 150,000 people.
SUMMARY PT 3: MAKE SURE THAT THE RIGHT PEOPLE ARE DOING THE RIGHT THINGS – AND DOING THEM CORRECTLY.
No executive team could ever declare that everyone was responsible for marketing without something going wrong. We need clear responsibilities, otherwise nobody can be held accountable. And a lack of accountability is a surefire way to drive a business to collapse.
In order to create accountability and make it visible, the author has developed the Function Accountability Chart (FACe) and Process Accountability Chart (PACe).
The FACe can be used to measure success and define who is responsible for what. To begin, you'll need to find out about your company's functions. Write them all down.
Then, let each of your executive team members fill in who is responsible for each function (one person) and what key performance indicators (KPIs), such as profit per project, for example, can be used to measure success.
After creating this chart, consider which team members are responsible for more than one function, but perhaps don't have clear accountability. When the executive team of Perly Fullerton filled in the chart they recognized that they were six people in the room but only three on the chart. It was clear that founders needed to delegate tasks more specifically.
The processes that drive the business and the people who are responsible for them should also be specified. Enter the PACe.
To use a PACe, first identify the key processes of your firm, such as recruitment or product development. Give one person oversight for each process. Next, outline which KPIs – such as time, quality and cost – measure the process. Next, describe how you'd like to improve each process – perhaps by making it faster, or more cost-effective. Finally, map who is involved in each process at each of its critical steps.
SUMMARY PT 4: START MOTIVATING AND MAKE THE SWITCH FROM MANAGING TO COACHING.
It's said that a single excellent employee can replace three good ones. So invest in all of your people to grow them!
Start by replacing the word "manager" with "coach." The people analytics team at Google discovered that personal coaching was the most important factor in great management. This is because managing a team isn't just about delegating tasks and supervising processes, it's also about leading a team and inspiring its members to grow and improve.
One way you can encourage your team members to boost their strengths and learn from their weaknesses is through training. In fact, it's worth spending an additional two to three percent of your payroll on training. Your team will reward you with higher productivity and loyalty: The Container Store pays salespeople 50 to 100 percent more than the industry average. Within the first year, salespeople also get 263 hours of training.
You should also strive to make your team's job easier by listening to them. Regular meetings allow team members to discuss what motivates them, what doesn't, what could make their job easier, and what resources they need. Even the smallest changes, like an additional break room or a different email provider, can make a significant difference.
Finally, be sure to set clear expectations. Tell your employees what their top priority should be, but let them find out how to achieve it on their own. Encouraging team members to think for themselves is challenging, but will strengthen their problem-solving abilities in the long run. You could even modify tasks and responsibilities from time to time to give employees the challenges you think they'll need for personal growth.
SUMMARY PT 5: YOU'LL NEED A STRONG STRATEGIC VISION FOR STRONG SCALING.
You'd be hard-pressed to find a company with over 50 employees and a boss that can remember all their names. As your organization grows larger, it's vital that you retain the sense of purpose that keeps smaller businesses so motivated. But how? It's a matter of strategy.
By establishing core values, you give your organization comprehensible guidelines for every decision. These are the norms of a company's culture, and should be stated in a succinct, realistic sentence. For example: "Practice what we preach."
You should also make your company's mission clear by formulating a core purpose. This can be as brief as one word, and should simply signify what you want to achieve. For Disney, the core purpose is simply "happiness." So how can you get your organization to engage with core values and purpose with confidence?
Credit card transactions company VeriFone came up with a clever solution to keep their corporate culture strong. Its founder created a pocket-sized "blue book" that contained all of the organization's core values illustrated with real case studies. This blue book was translated into eight languages and is a fixture in every meeting as a powerful and accessible summary of the company's vision.
Your company's vision summary should also include two other elements: your brand promises, and your Big Hairy Audacious Goal – BHAG for short.
Brand promises – the things you guarantee your customers – are strongest in threes, with one key promise at the forefront. For example, BuildDirect promises best price, then best customer service and product expertise. By referring to your three brand promises during decision-making, you can ensure your actions satisfy customers' expectations.
Your BHAG should be reached within 20–25 years. To make it easier, set smaller goals every three to five years, as well as annual, monthly and weekly goals. In fact, you could even visualize your goals as a mountain climb, where you reach small plateaus before achieving that view from the top.
By collating your core values, purpose, brand promises and goals, you'll have gained a helpful tool that you can always refer to when dealing with potential customers, suppliers, or tricky situations. By making copies of your vision summary available in common areas, your team will be able to make the most of this tool too.
SUMMARY PT 6: USE YOUR COMPANY'S STRENGTHS TO IMPROVE YOUR REVENUE.
Now that your vision summary is ready, you've got the bones of a clear strategy. But if you want to reach your goals even more quickly, you should understand exactly where your organization's strengths lie.
First, you'll need to look into your customers' minds. What do they think when they hear your company's name? Car manufacturer Volvo has used marketing to make the word "safety" one of the first associations with the brand. Even googling "safest car" will lead directly to Volvo.
87 percent of all customers search the internet to find options for purchasing. To find out which words you should own, use the Google Adword planner to see how often some words are being searched in relation to your brand.
The next place to look for your strengths is your X factor. This is a small strategic detail that differentiates you from your competitors. By recognizing it, you can turn it into a competitive advantage to multiply your revenue.
Take Outback Steakhouse. They recognized that most restaurant managers are constantly on the move to new jobs, so quality isn't stable. So they decided to create their own X factor.
Outback Steakhouse created a new compensation for future managers, who first had to invest $25,000 of their own money. For three years they were trained to run a restaurant and got a competitive wage. Following this, managers could run their own restaurant and, if they met certain milestone criteria after two years, were rewarded with a $100,000 bonus.
By taking the time to create a calculated strategy, Outback Steakhouse created an X factor that made planning easier and boosted their product's quality, to give their customer experience an edge over competitors.
SUMMARY PT 7: DESIGN A STRATEGIC PLAN TO KEEP EVERYONE ON THE SAME PAGE.
The One-Page Strategic Plan (OPSP) is a framework that will help your company visualize and achieve your goals. More than 40,000 companies use OPSPs to know if everything is running smoothly or not – and then to respond rapidly to new challenges.
There are a number of questions you'll need to answer when designing your own OPSP: Who is responsible for each step? What is your number one priority for the next year? Which metrics can you use to track your progress toward it?
Suppose your goal is to make HR more efficient. Actions could include "Hiring an additional HR manager" or "Improving the onboarding process." Now what's your critical number? Maybe "Reducing hiring and onboarding process time from six to three months"?
An execution checklist like the Rockefeller Habits Checklist is often extremely helpful. This list summarizes all important factors you'll need to keep an eye on, from "The team is healthy and aligned" to "The company's plans and performances are visible to everyone." This way you'll be able to recognize any missteps or potential issues a whole lot faster!
And your OPSP isn't just about goals. Rewards need to be clearly stated too. Think about it: working hard only makes sense when you know what you're working for. So why not make your annual, monthly or weekly goals a fun challenge?
You could dream up a theme to turn your goals into a game. For example, if your goal is to speed up processes, you could call the project the Fast & Furious. You could even design a scoreboard where the whole team can see their achievements and write down how they're going to celebrate.
SUMMARY PT 8: FOCUS ON EXECUTING YOUR PLAN WITH A STEADY RHYTHM OF MEETINGS AND REVIEWS.
Great firms are like great jazz bands. Even without a strict plan, they're able to work together with confidence. But, like members of a band, your team members should know their parts and practise together too. That's why meetings are so important.
A steady meeting routine allows information to flow accurately and prevents communication barriers. To stay on top of current activities and issues, hold your team meetings daily or weekly. John D. Rockefeller met every day for lunch with his key people. Your executive managers should also participate in one day of learning every month, and a bigger strategic meeting offsite in every quarter.
Even spending just five minutes every day with your team could help solve small dilemmas much faster. In Managing Up: How to Forge an Effective Relationship With Those Above You, Rosanne Badowksi says that meetings needn't take up more than ten percent of a standard work week for senior leaders and five to seven percent for middle managers.
However, the faster you're growing, the denser your meeting rhythm should be. If you're growing by between 20 and 100 percent a year, treat one quarter as if it were a year and organize meetings accordingly.
Another way to keep tabs consistently is by gathering data. Quantitative and qualitative data will strengthen your decision-making in every scenario.
Additionally, ensure everyone in your company knows her KPIs and the team's critical number. Only then can they measure their daily performance. If data shows a gap between goals and performance, ask what the current barriers are and tackle them.
Customer feedback is just as important as financial feedback. So don't forget to speak with your clients to see if they're facing problems with your team. The more closely you observe your data, the faster you can respond to difficulties!
SUMMARY PT 9: A GROWING COMPANY NEEDS THE CASH FLOW TO FEED IT.
We'd all like to save up for something big, but this is often made tricky as we don't know how much we need to spend each month. Financial statements are even neglected entirely by some firms, though funds are of course central to expansion.
It's essential to understand how cash flows through your company and to have some cash reserves. In Great by Choice, Jim Collins and Morton T. Hansen revealed that outstanding companies have three to ten times more cash in reserve than their more mediocre competitors.
If you want to expand your cash reserves, take a look at your Cash Conversion Cycle (CCC). This figure shows how long it takes until a dollar you invest comes back as turnover. Remember, the shorter, the better.
Take Dell, who were going broke in the mid-1990s. It found out that its CCC was 63 days. That's simply too long! So Tom Meredith, the new CFO, worked to reduce it. Within just ten years, the CCC had shrunk to 21 days. At this point, Dell finally grew faster and began producing cash instead of consuming. In 2013, founder Michael Dell finally had enough cash to privatize the company.
To shorten your CCC, first break it down into four components – sales, delivery, billing/payment and production/inventory – and work separately on them. In each of these components, you'll find opportunities to shorten your cycle time, reduce typical mistakes or improve the business model.
For example, Benetton India found that they were spending too much on production costs, which in turn extended their CCC. To solve the problem, they improved their business model for finding cheaper suppliers by using software that allowed vendors and suppliers to bid on production contracts.
SUMMARY PT 10: CALCULATE WHICH SMALL CHANGES COULD TAKE YOUR CASH FLOW TO THE NEXT LEVEL.
Perhaps you've looked at your CCC and seen that you need to improve your cash flow. Not to worry – it's just a matter of tweaking here and there.
Examine your company's sectors and you'll find several financial levers that you can modify to boost your cash flow. It could be the price for your goods (could be increased), your inventory (you could reduce the stock) or accounts payable (slow down the payment of creditors). But how do you know which levers are worth changing?
With the Power of the One you can work out which factor can reduce costs in the most efficient way. In this method, you attempt to visualize how a one percent or one day change of each of your potential levers would affect your cash flow.
For example, you could calculate the effect of reducing your operating costs by one percent, or reducing stock days by one day. Then do the same for another lever, and so on. By comparing this information, you'll find the most financially efficient lever.
Finally, present your plan for change in a formalized structure of KPIs and targets, and assign tasks and responsibilities clearly.
IN REVIEW: SCALING UP BOOK SUMMARY
The key message in this book:
Growth is complex, but with the right tools, your company can scale powerfully. By tracking existing processes and examining your cash flow, you can target what needs to be tweaked. With succinct long term plans and clear vision summaries, you'll make your goals achievable, while motivational management and regular communication will keep your team on track.
Actionable advice:
Keep communication flowing.
Your company is scaling up but you're facing communication hurdles and misunderstandings over priorities? Start building your meeting rhythm, beginning with a daily session of no longer than 15 minutes to allow your executive team to focus on day-to-day topics. Next, let your executive team do the same with their respective teams, so that the meeting structure cascades through the company. This will help your employees grasp short-term and long-term targets, and how to work toward them.
Suggested further reading: Exponential Organizations by Salim Ismail, Michael S. Malone and Yuri van Geest
Exponential Organizations offers an expert look into this new, critical form of company organization that the authors contend will soon become an industry standard. You'll learn exactly what an exponential organization, or ExO, is and how you can build your own. Companies like Uber and AirBnB are some top examples of ExOs; if your company wants to survive, you've got to adapt.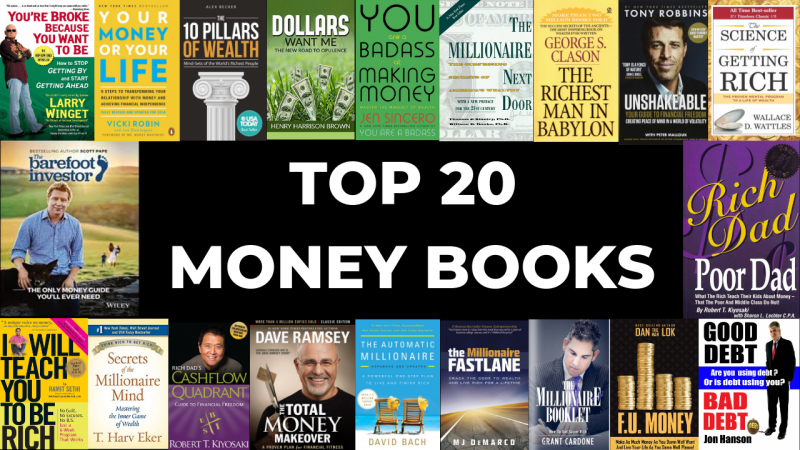 ★★★Sign up to the Weekly Book Summary Newsletter by CLICKING HERE


TOP 20 MONEY BOOKS
20)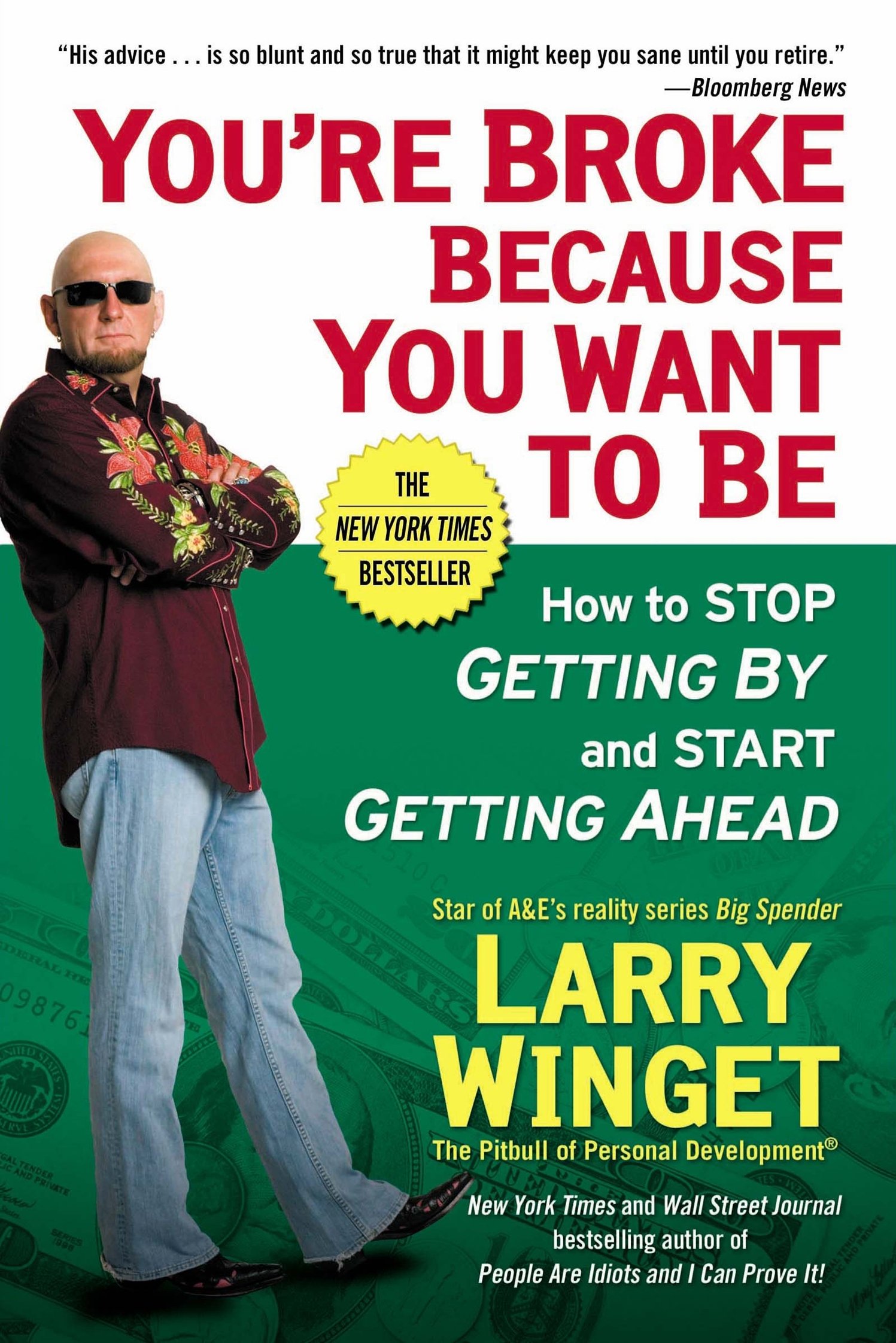 Broke is a situation you find yourself in because you are either under earning or overspending.
Until you stop doing stupid stuff with your money and start doing smart stuff with your money, you will still be broke.
When you learn to spend on the right things, then you will be rich.
Money magnifies everything.
Nobody ever wrote down a plan to be broke. Broke happens when you don't have a plan.
Until you start to act differently by spending less, earning more, and saving, you are doomed to repeat the behavior that created the problem.
The free-enterprise system: The more you produce, the more money you can earn.
Build a cushion. Save!
19)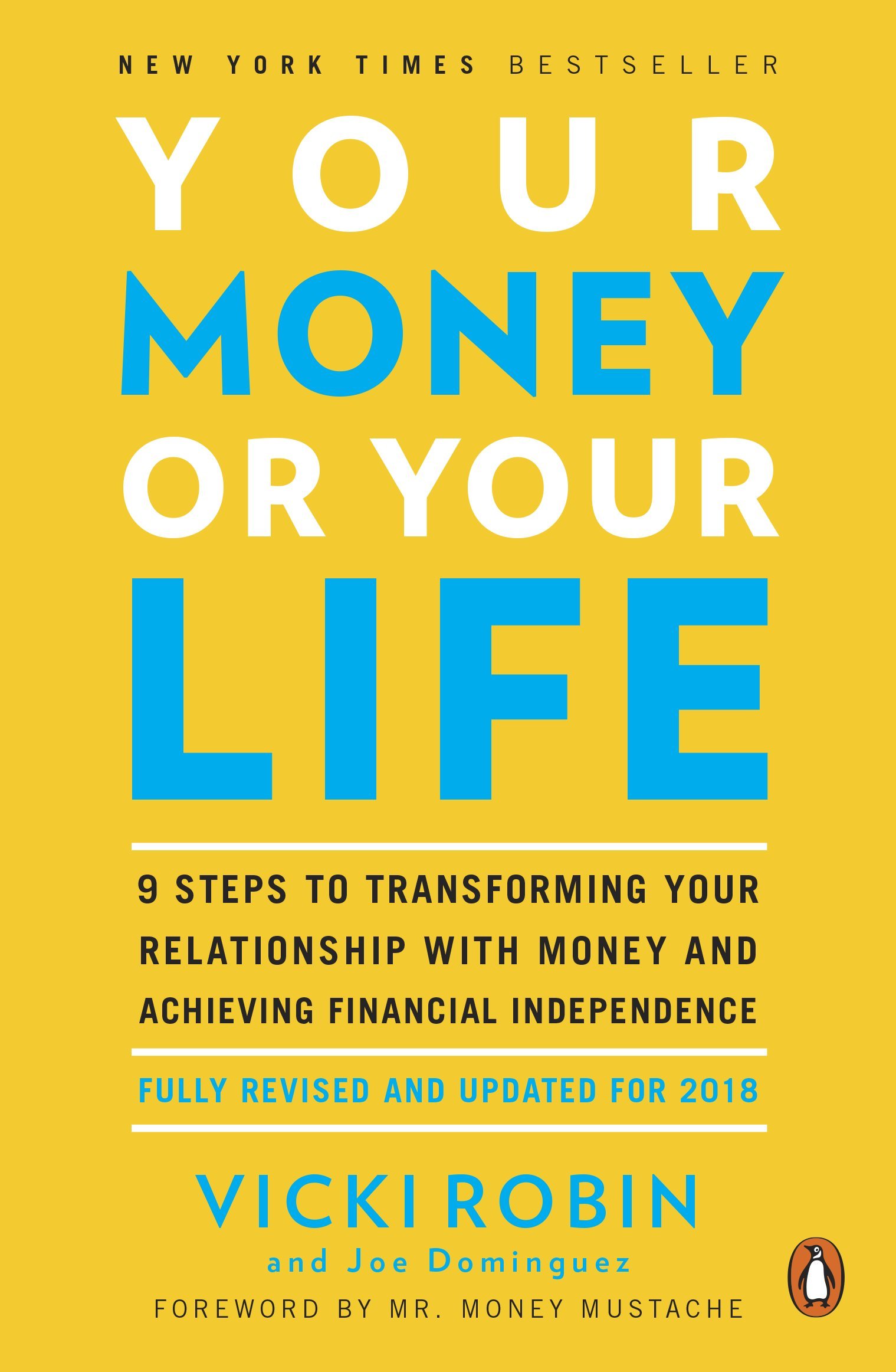 Financially Independent 'FI Thinking is the process of examining those basic assumptions that you have unconsciously adopted, of evaluating your own road map. Until you can deliberately and dispassionately question your own inner road map for money, you will be stuck in classic financial dead ends.
Financial independence is an experience of freedom at a psychological level.
Money is something we choose to trade our life energy for.
When we go to our jobs we are trading our life energy for money. You could even say that money equals our life energy.
Money is something you consider valuable enough to spend easily a quarter of your allotted time here on earth getting, spending, worrying about, fantasising about or in some other way reacting to.
Keep track of every cent that comes into or out of your life.
Budgets, like diets, don't work.They don't work because they deal with the symptoms and not the cause.
Become knowledgeable and sophisticated about long term income-producing investments.
18)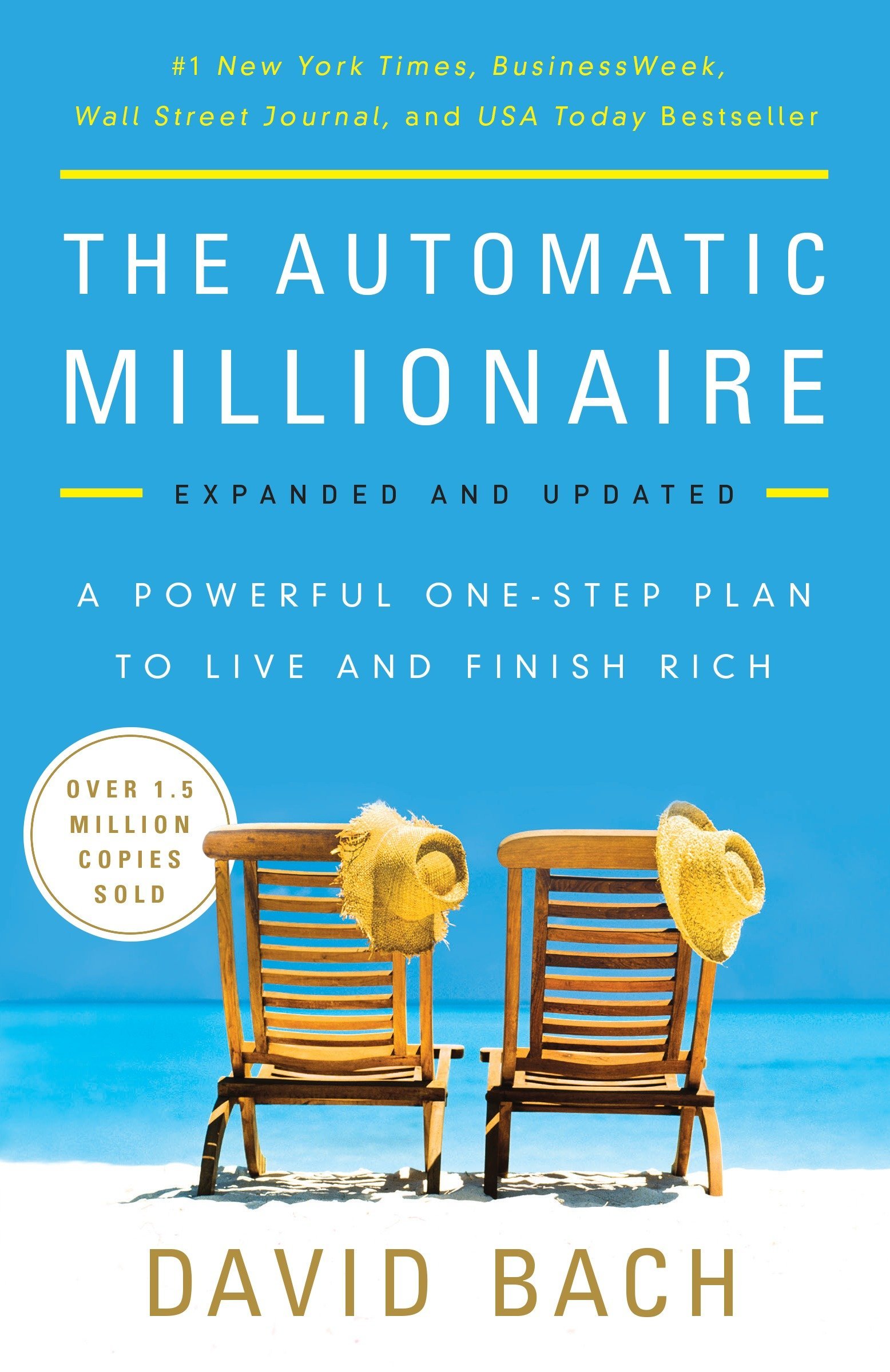 Making more money won't make you rich unless you do something with that money for yourself.
Income alone does not create wealth.
The Automatic Millionaire is not about getting rich overnight. You don't get rich in days; you get rich in decades by creating a system that makes it so that you literally can't fail.
It's not how much you earn that determines whether or not you'll be rich. It's how much you spend.
Most people pay everyone else before themselves
What you need to do is pay yourself first automatically.
If you want to be Super Rich super fast: "Pay yourself first" at least 20% of your gross income."
All fundamental wealth begins by paying yourself first.
People's homes are actually often their greatest asset and the greatest amount of equity that they have when they retire.
The secret of debt free homeownership? Bi-weekly payments. It saves you interest and cuts years off your mortgage.
17)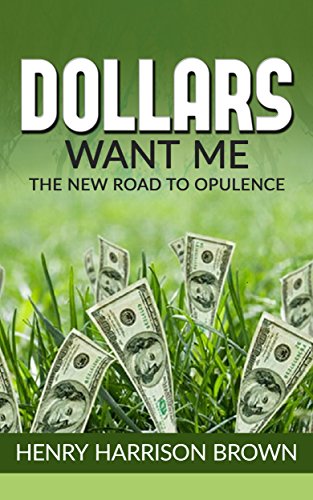 All power is in man. Dollars are machines with power delegated to them by man. They are useless without man.
Poverty is a mental condition.
Money has only delegated power. You direct its expression. Change your attitude toward money. It is not "the almighty dollar." Almighty power uses the dollar.
You do business with thoughts only; dollars are but materialized thoughts. Each dollar in any man's hand represent his thought in material form.
Avoid negative expressions. Never use words that are not in line with your desire. Here are three expressions to avoid: I cannot afford it! I have spent so much! I've lost so much!
The greatest of all dividends is Experience, for it is ever afterward a mental asset, that increases the value of every decision.
16)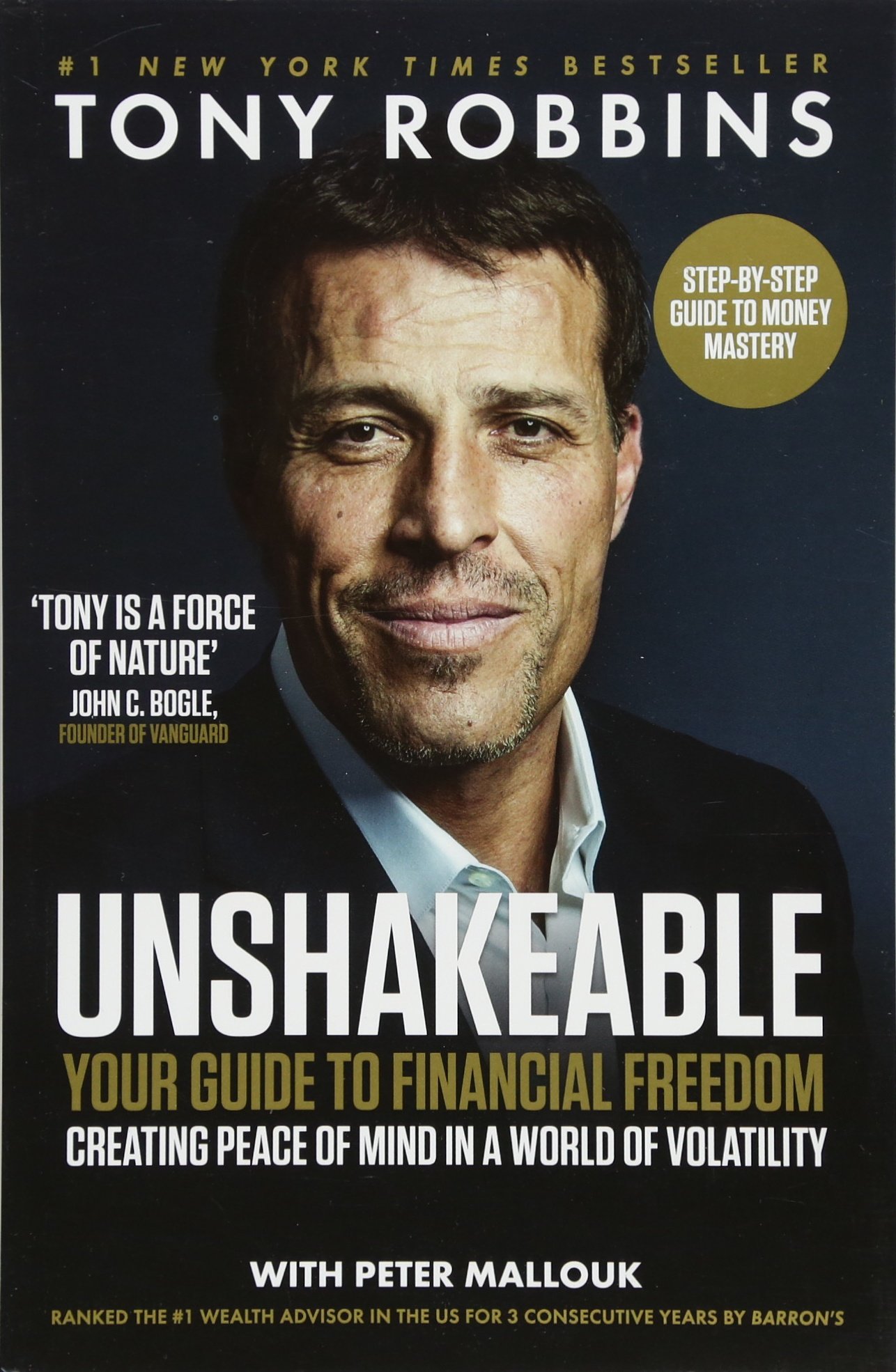 It's a common misperception—this belief that, if your earned income is big enough, you'll become financially free.
The awesome power of compounding is that over time this force can turn a modest sum of money into a massive fortune.
You're never going to earn your way to financial freedom. The real route to riches is to set aside a portion of your money and invest it, so that it compounds over many years. That's how you become wealthy while you sleep.
Become an owner, not just a consumer.
The largest expense in your life is taxes, and paying more than you need to pay is insane—especially when it's absolutely avoidable!
Don't put all your eggs in one basket.
Money doesn't change people. It just magnifies who they already are.
15)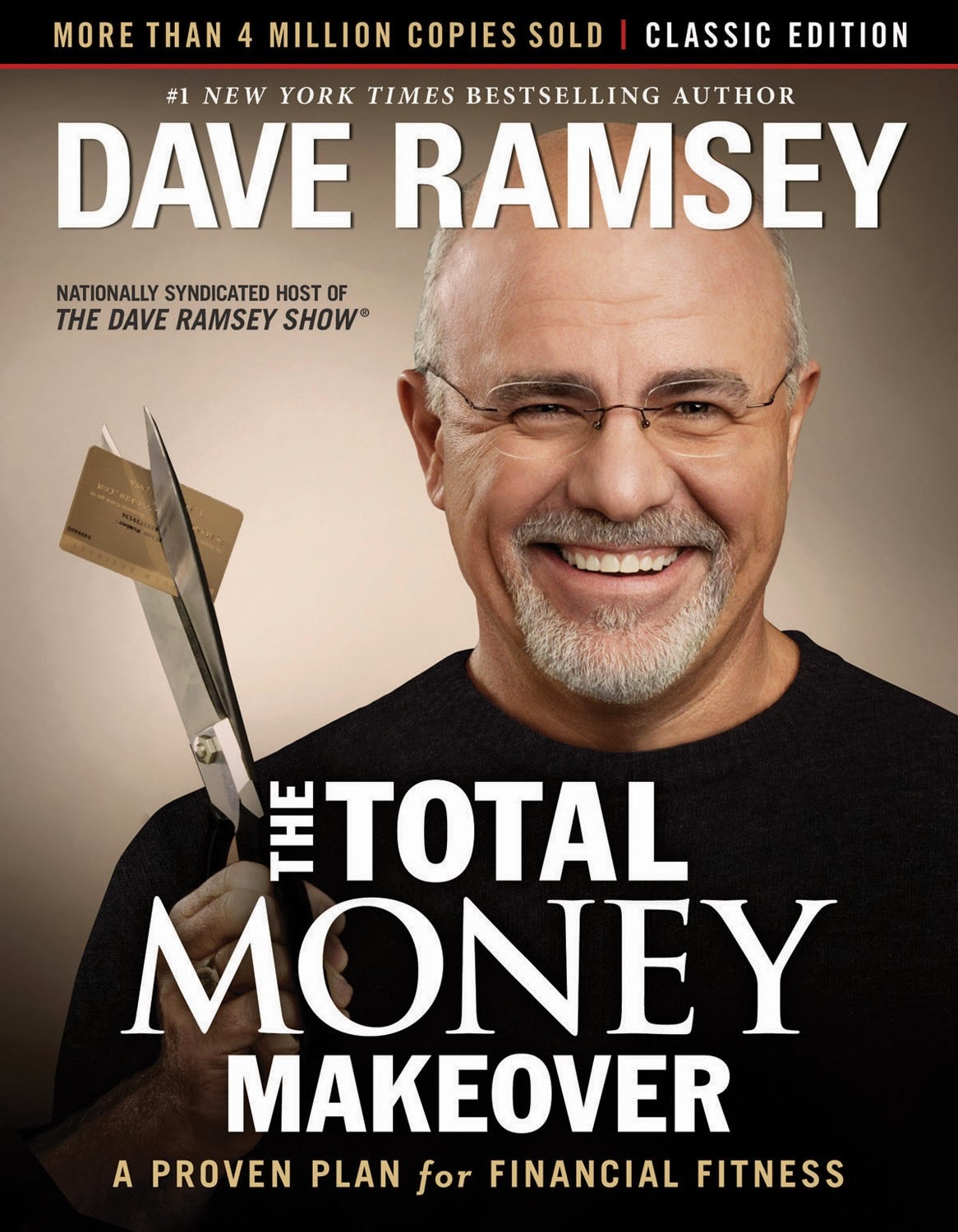 Improving one's financial situation is 80% psychological and about forming new habits and thinking patterns.
Start the debt snowball. List all your debts (apart from your home loan) in order from smallest to largest. Then with intense focus pay off the debts focusing on the smallest first. Do not attempt to pay off more than one debt at a time.
Build an emergency fund. A full emergency fund covers three to six months of expenses.
Invest 15 Percent of Your Income in Retirement.
Pay Off Your Home Mortgage. Every dollar in your budget that you can find above living, retirement, and college should be used to make extra payments on your home.
When your money makes more than you do, you are officially wealthy. When you can comfortably live on your investment income, you are financially secure. You have reached the Pinnacle Point when you can live off 8 percent of your nest egg.
14)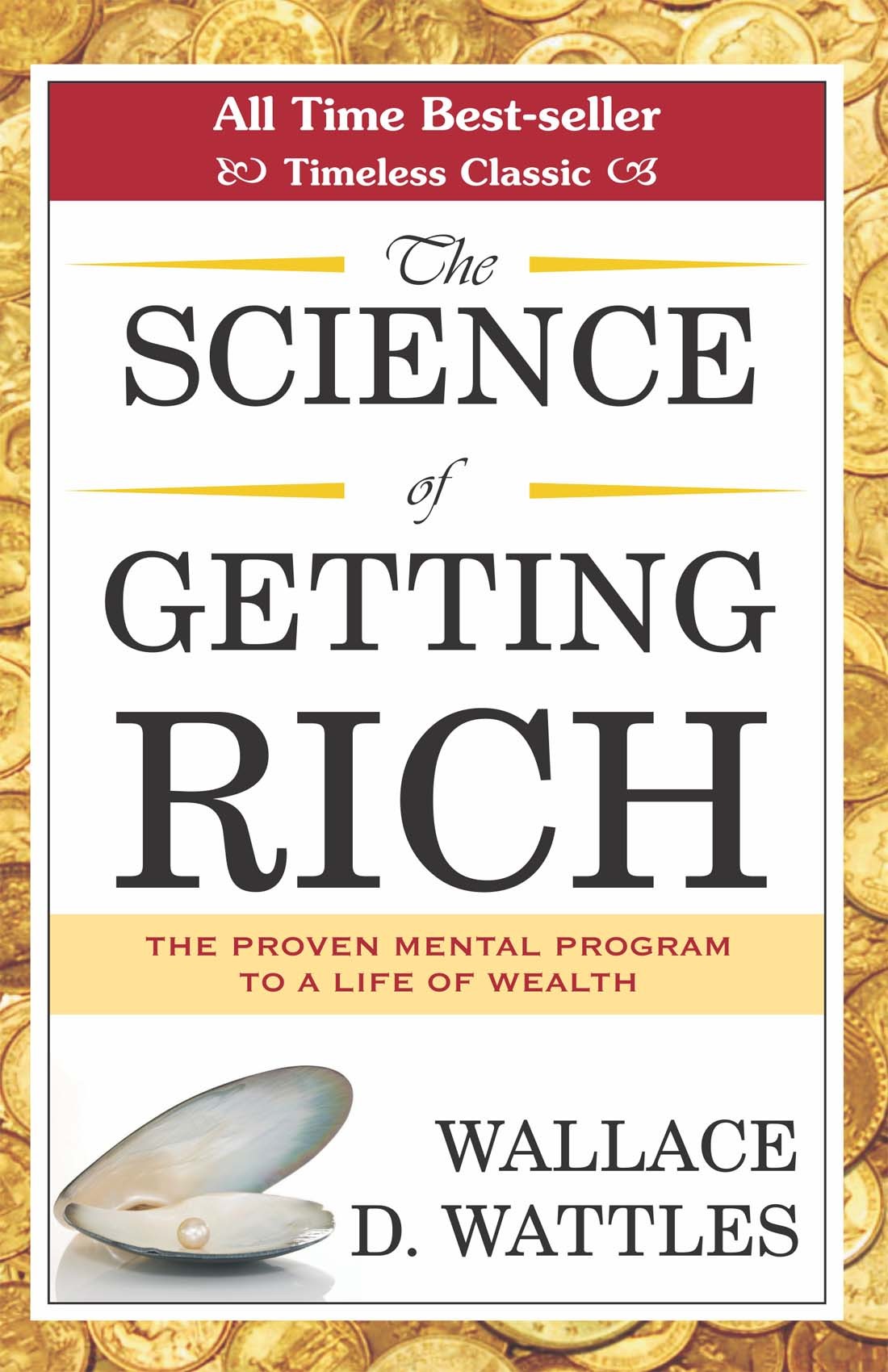 Thought is the only power which can produce tangible riches from the Formless Substance.
Getting rich is the result of doing things in a certain way.
If you want to become rich, you must not make a study of poverty. Things are not brought into being by thinking about their opposites.
People must be taught to become rich by creation, not by competition. Every man who become rich by competition throws down behind him the ladder by which he rises, and keeps others down; but every man who gets rich by creation opens a way for thousands to follow him, and inspires them to do so.
You must give every man more in use value than he gives you in cash value.
The desire for increase is inherent in all nature; it is the fundamental impulse of the universe. All human activities are based on the desire for increase
By thought, the thing you want is brought to you; by action you receive it.
13)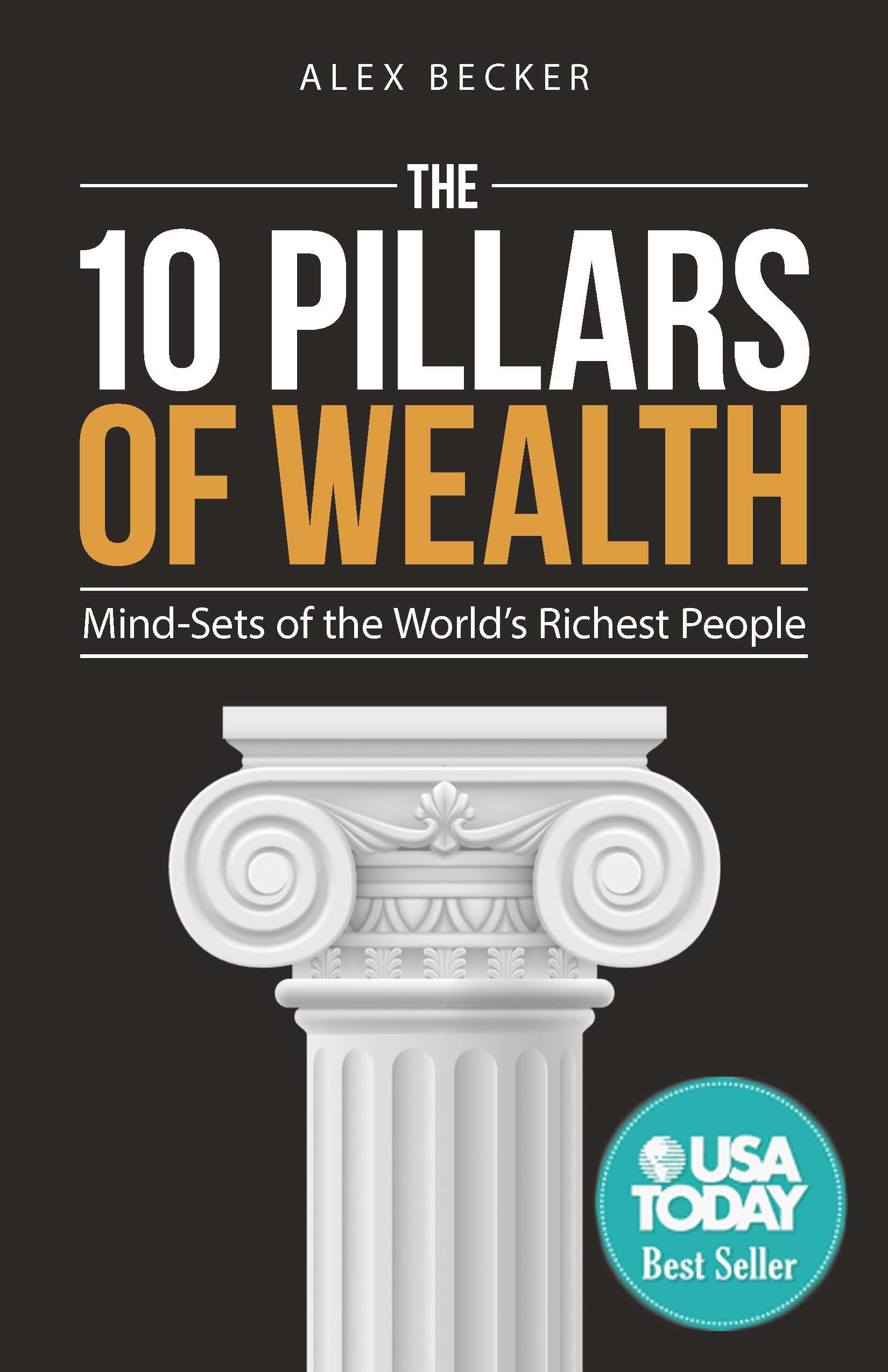 Reject get rich slowly.  Getting rich slowly today may actually have more risk than getting rich quickly because jobs are no longer guaranteed for any length of time.
Find a way to separate your time from your money. Instead of increasing the value of your time, create a system that allows you to make money whether you are working or not.
Spend most of your time creating a system that creates money.
Adopt an abundance mindset to attract money.  Money is repulsed by people with a scarcity mindset.
Focus on what gets you paid the most. Once you can, hire others to do lower-value tasks.
People give money to people who understand people. Money is the exchange of power between people.
No one has ever gotten rich without being paid by someone else first.
12)
If you are not fully, totally, and truly committed to creating wealth, chances are you won't.
If your goal is to be comfortable, chances are you'll never get rich. But if your goal is to be rich, chances are you'll end up mighty comfortable.
The Law of Income: You will be paid in direct proportion to the value you deliver according to the marketplace.
Your financial blueprint consists primarily of the information or 'programming' you received in the past, and especially as a young child.
If you want to get rich, focus on making, keeping, and investing your money. If you want to be poor, focus on spending your money.
The vast majority of millionaires became rich by being in their own business.
The single biggest difference between financial success and financial failure is how well you manage your money.
The Five Jar System. 55% for Necessities. 10% for Education. 10% for Long Term Saving. 10% for Play. 10% for Financial Freedom and 5% to Give.
Rich people play the money game to win. Poor people play the money game to not lose.
Rich people think big. Poor people think small.
Rich people focus on opportunities. Poor people focus on obstacles.
Rich people choose to get paid based on results. Poor people choose to get paid based on time.
Rich people have their money work hard for them. Poor people work hard for their money.
Rich people act in spite of fear. Poor people let fear stop them.
Rich people constantly learn and grow. Poor people think they already know.
11)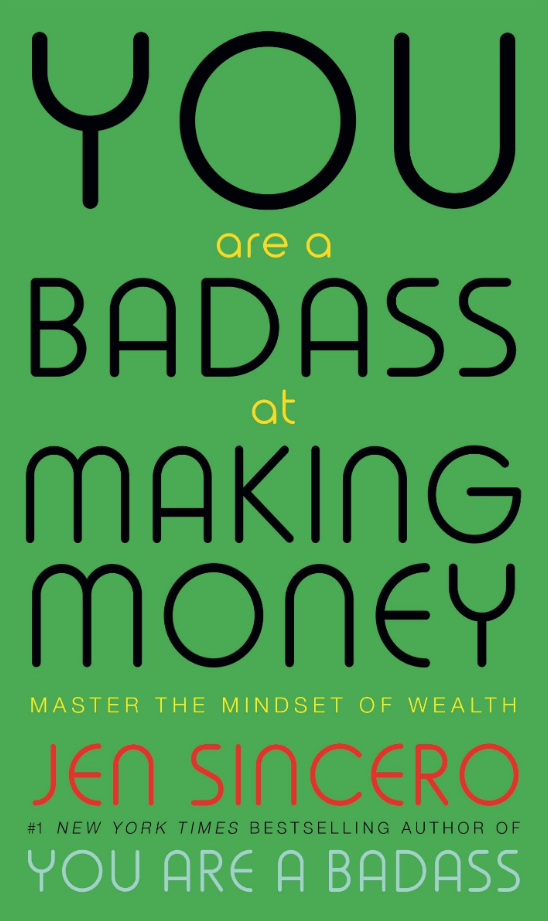 The real secret to making money is taking risks. Usually these risks are big, make you uncomfortable and vulnerable.
Give ourselves the permission to be rich.
The simple act of thinking that money is evil and hard to make will reflect poorly for your bank accounts.
Start paying attention to what words you are using in relation to money.
Consciously focus your thoughts on the wealth you desire to vibrate at a higher frequency to arrange the energy around you.
Money is a unit of measurement used in the act of giving and receiving.
In order to become rich, you must connect to your desire for money with passion.
10)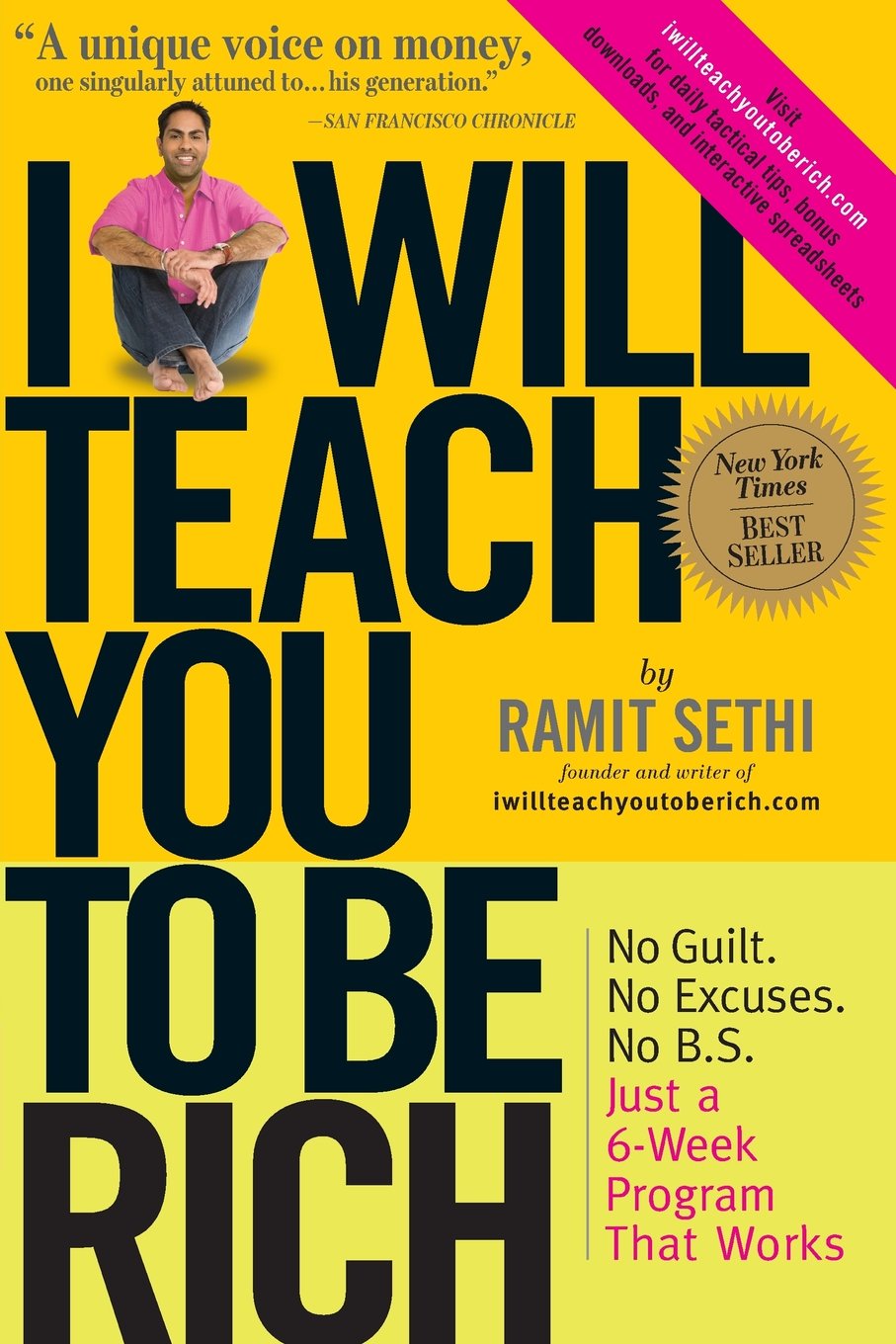 Spend extravagantly on the things you love, and cut costs mercilessly on the things you don't.
Reducing spending and prioritize eliminating debt to increase your cash flow.
Open an online high-interest savings account and minimise your bank account fees.
Open an online investing account and start investing and take advantage of compound interest.
Automate yourself to save, invest, and spend. Create a conscious spending plan involves four major buckets where your money will go: Fixed Costs 50 – 60%, Investments 10%, Savings 5 – 10%, and Guilt-free Spending Money 20 – 35%.
Set it and forget it. Automate your finances to focus on long-term goals.
Combine a classic low-cost investments strategy with automation
9)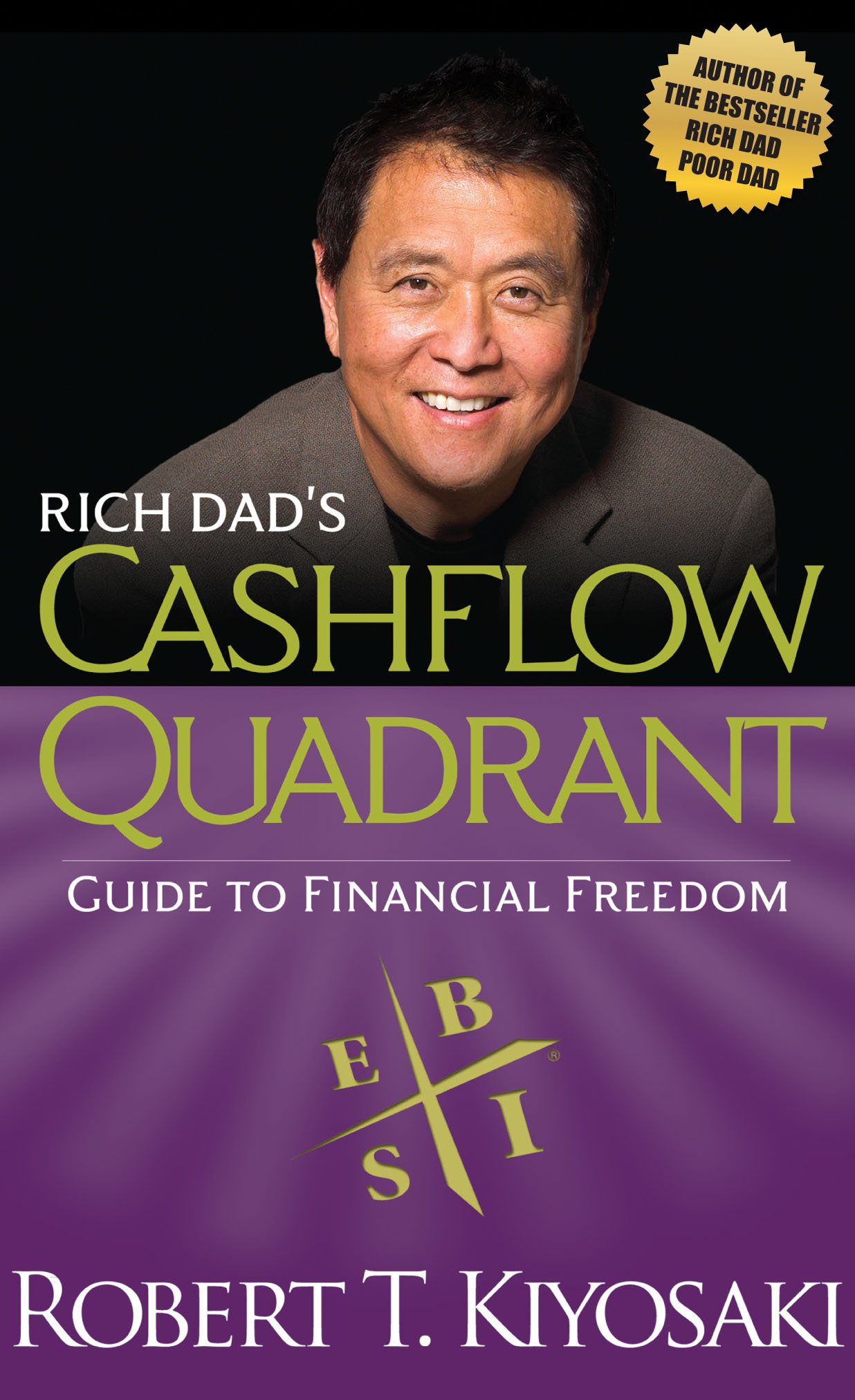 The CASHFLOW Quadrant simply makes distinctions on how income is generated, whether as an E (Employee), S (Self-employed), B (Business owner) or I (Investor).
You can never have true freedom without financial freedom. Freedom may be free, but it has a price.
Many of us are conditioned from our earliest days to think about job security, rather than financial security or financial freedom.
School programs students to be an employee in the E or S quadrant. Traditional education is not the place for a person who wants to be an entrepreneur in the B and I quadrants.
One of the reasons so many people cling to job security is because they lack emotional education. They let fear stop them.
It is foolish to spend your life working for money and to pretend that money wasn't important.
Even though we're all human beings, when it comes to money and the emotions attached to money, we all respond differently. And it's how we respond to those emotions that often determines which quadrant we choose to generate our income from.
A Self-employed person owns a job; a Business owner owns a system and then hires competent people to operate the system.
The I quadrant is the playground of the rich. Regardless of which quadrant people make their money in, if they hope someday to be rich, they ultimately must come to the I quadrant. It's in the I quadrant that money becomes converted to wealth.
The secrets to great riches and wealth are: OPT — Other People's Time and OPM — Other People's Money.
The definition of wealth is the number of days you can survive without physically working (or anyone else in your household physically working) and still maintain your standard of living.
Many people, rich and poor, operate constantly at the financial red line of their personal finances.
The only difference between a rich person and a poor person is what they do in their spare time.
What you do after work with your paycheck and your spare time will determine your future.
Money is an idea that is more clearly seen with your mind.
People who cannot control their cash flow work for those who can.
Begin building pipelines of cash flow to support you and your family.
8)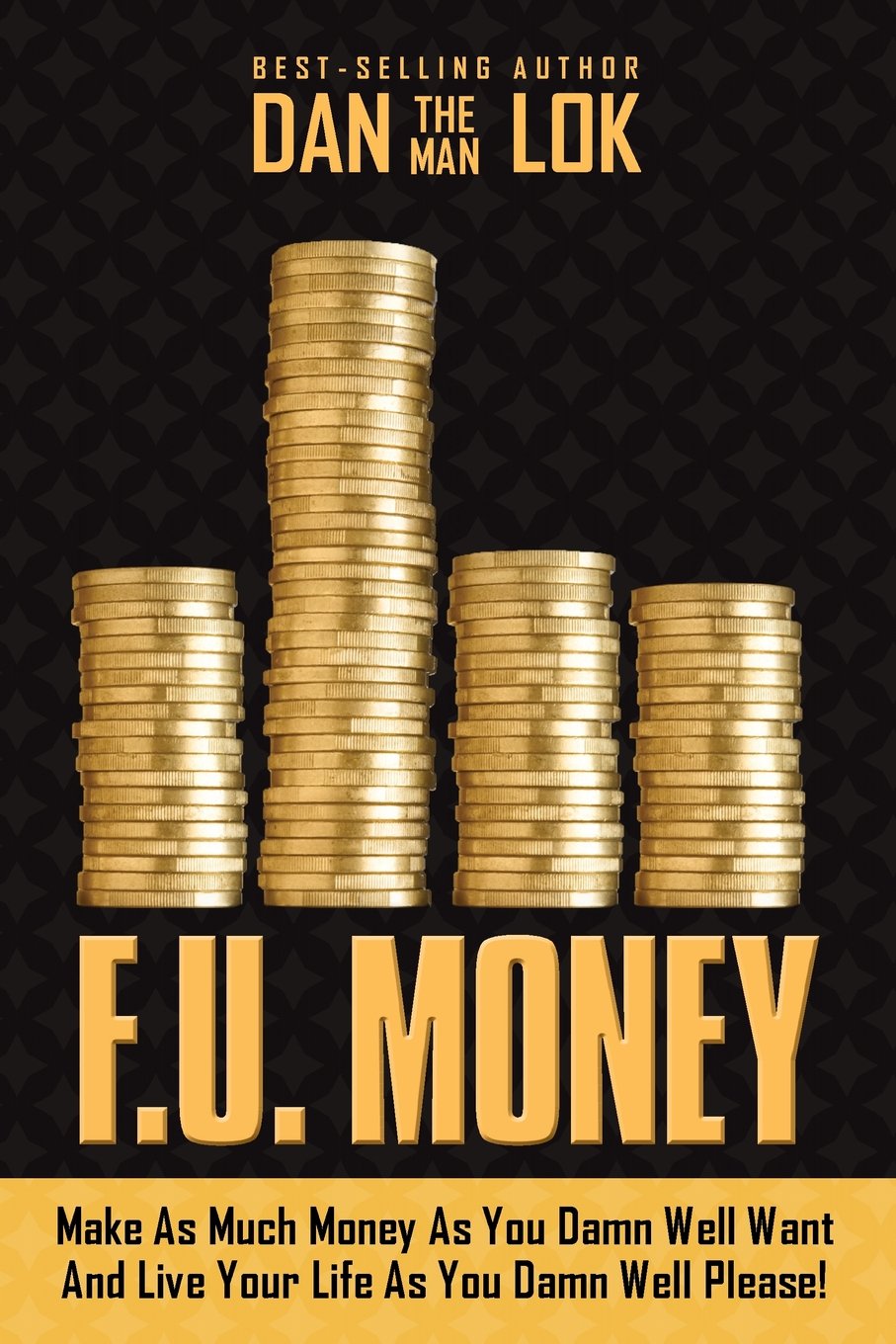 Two proven ways to make your f.u. money:
The Slow Way: Build a Big Nest Egg.
The FAST Way: Automated Income Vehicles.
Money buys you time–and time translates to the freedom to pursue happiness and personal growth, the freedom to help others, and the freedom to do whatever you
You don't just get rich. You must earn the right to be rich.
Money is attracted to speed.
Rich people are entrepreneurs who invest.
You can't be a millionaire with fifty-thousand dollars- a-year habits.
The secret to wealth is committing to ONE idea over time.
Don't take advice from broke people on how to get rich.
The rich do what is hard; that's why their life is easy. Poor people do what's easy; that's why their life is hard.
How you use your time ultimately determines how much money you make.
Rich people value time. Poor people value stuff.
Learn to love the activities that are capable of producing the largest sum of money – then the money will follow!
Definition of a F.U. Money millionaire: a person with a vision who orchestrates other people time, talents, and money to make his or her vision a reality.
7)
Regardless of your economic condition it is 100% possible for you to become a millionaire if you do the work.
Study and model the top 1% of financially successful people.
Getting rich is ⅔ mental and ⅓ mechanical.
Getting rich is about offense not defence.
No one gets rich without increasing income first, regardless of the method.
Focusing on who's got my money is one of the most powerful concept of money and time creation.
Pay the price today so you can pay the price tomorrow.
Always create income flows parallel and supportive of your existing income flows.
Nothing creates more confidence than having multiple strong flows of income.
Never walk away from any income flow no matter how small it is.
6)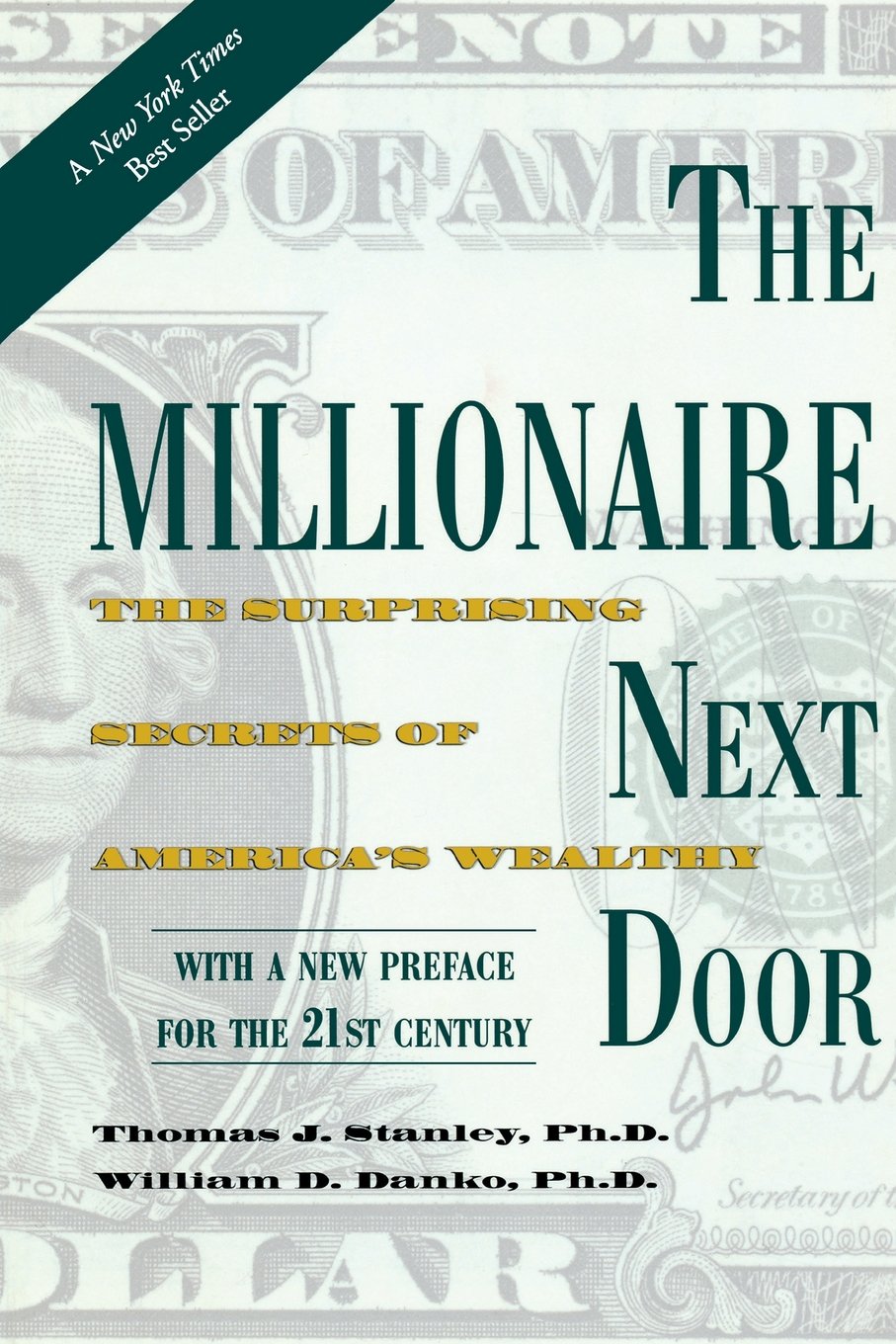 People whom we define as being wealthy get much more pleasure from owning substantial amounts of appreciable assets than from displaying a high-consumption lifestyle.
To build wealth, minimize your realized (taxable) income and maximize your unrealized income (wealth/capital appreciation without a cash flow)
Even many high-income-producing households are asset poor. One reason is that they maximize their realized incomes, often to support high-consumption lifestyles.
People who become wealthy allocate their time, energy, and money in ways consistent with enhancing their net worth.
If your goal is to become financially secure, you'll likely attain it…. But if your motive is to make money to spend money on the good life… you're never going to make it.
Whatever your income, always live below your means.
No matter how wealthy you are, teach your children discipline and frugality.
5)
A part of all you earn is yours to keep.
You pay to everyone but yourself.
Every gold piece you save is a slave to work for you.
Wealth, like a tree, grows from a tiny seed. The sooner you plant that seed the sooner shall the tree grow.
Live upon less than earn.
Wealth grows wherever men exert energy.
A small return and a safe one is far more desirable than risk.
All men are burdened with more desires than they can gratify.
Guard treasure from loss by investing only where thy principal is safe, where it may be reclaimed if desirable, and where thou will not fail to collect a fair rental.
Gold laboreth diligently and contentedly for the wise owner who finds for it profitable employment.
4)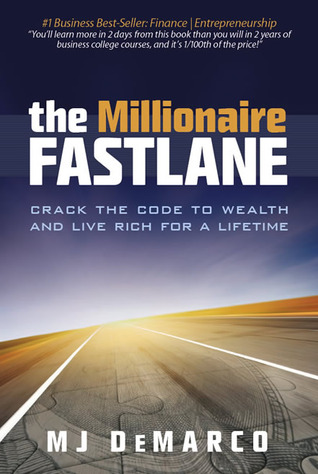 Wealth is not an event but a process.
Wealthy is about taking smart risks, putting in the hours, and not quitting.
There are three financial roads:
The Sidewalk— living well today at the expense of having more security tomorrow. The Sidewalk's destination is being poor.
The Slowlane— sacrificing today so that you can be better off in the future (the opposite of the Sidewalk). The Slowlane's destination is mediocrity.
The Fastlane— working hard today on something that people value so that you can become wealthy in the next 5-10 years.
Wealth, like fitness, requires hard work, discipline, and delayed gratification.
The way to build wealth quickly is to dramatically grow your income while controlling your expenses.
The Fastlane road is all about business, self-employment, and entrepreneurship, and about building wealth rapidly.
Fastlaners view debt as a useful tool for growing their systems, time as their most important asset, and making something of value as their primary means of wealth accumulation.
In terms of building wealth, the goal is not to do the heavy lifting, but to create a system that does it for you.
The key to the Fastlane is producing instead of consuming. Don't be the guy who buys a franchise, be the guy who sells franchises. Don't be the one buying products you see on late-night infomercials, be the one selling them. And so on.
A money tree is a business system that lives and grows on its own.
The price of freedom is money.
3)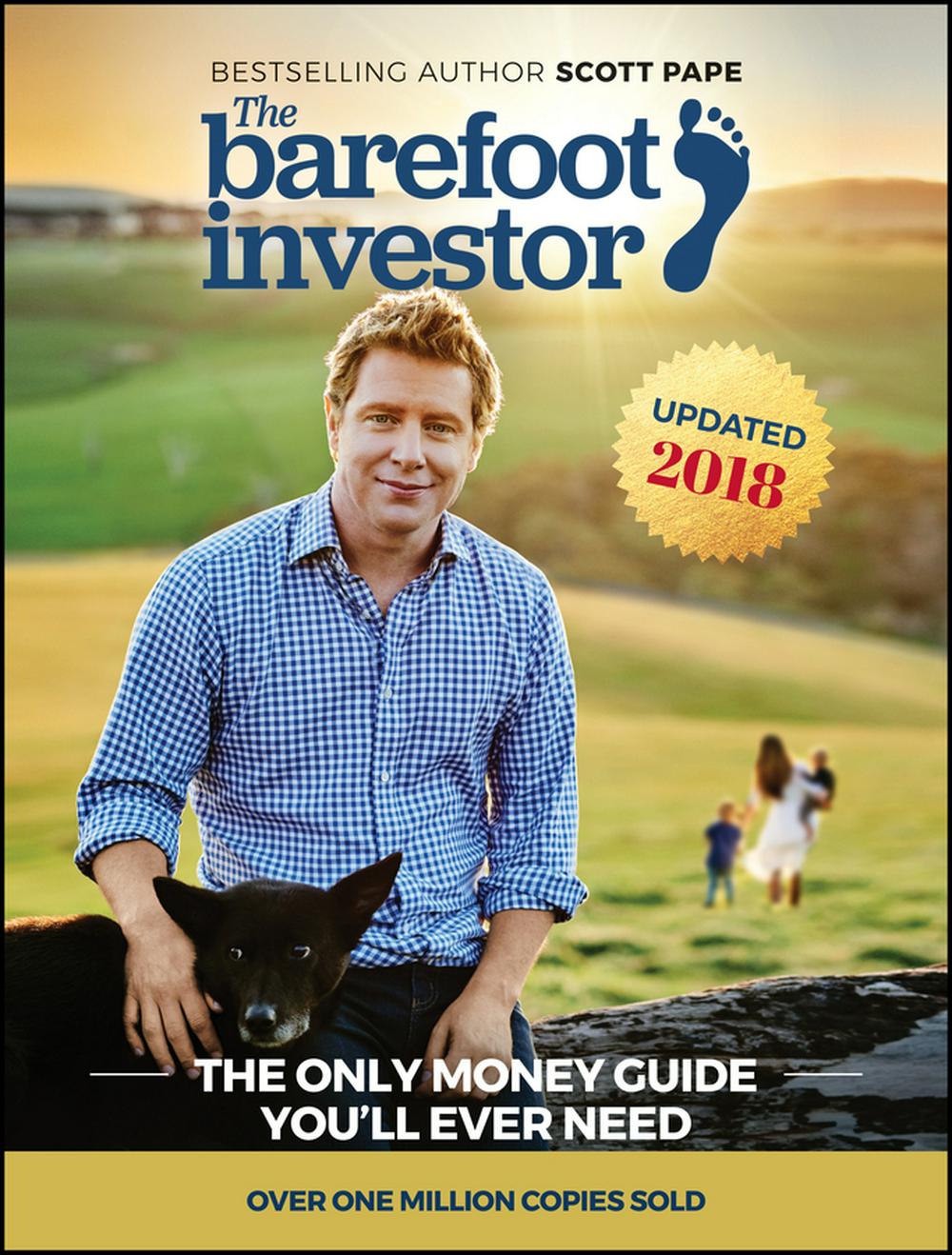 At some stage you're going to face your own financial fire.
Nature has an easy-to-understand pattern: plan, grow and harvest.
We'll plant the seeds of wealth. We'll watch them grow and then, we'll enjoy a life-changing harvest.
When it comes to money. It's easy to hide your financial flab from the world.
Your most powerful financial asset isn't your home or your car: it's your ability to earn an income.
If you want to stay poor, focus on spending your money. If you want to become wealthy, focus on saving and investing your money.
Debt cards make everything more expensive. And if they get out of hand, they destroy your self-confidence.
The biggest purchase you make on your credit card is interest.
Domino your debts by Calculating, Negotiating, Eliminating, Detonating and Celebrating.
Over a 30-year mortgage you'll spend more money paying interest to the bank than you paid for the original cost of the house.
2)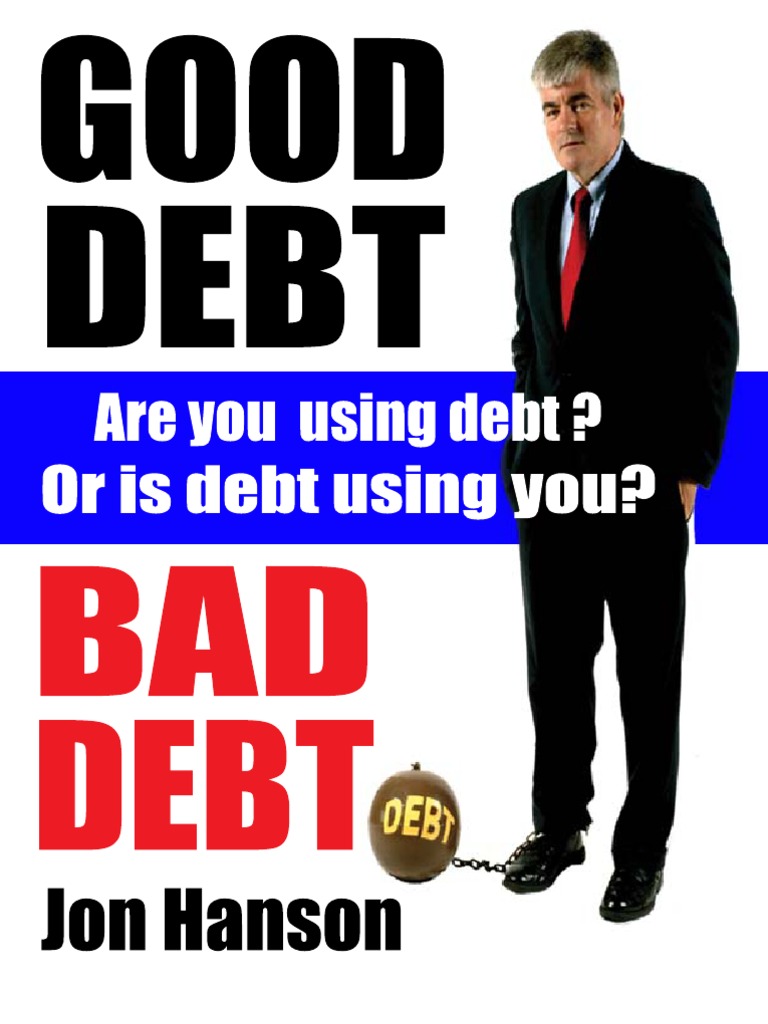 Debt that enables you to safely set up a cash flow or return in excess of its cost is good debt.
Your burn rate controls your fate, spending determines your ending.
The worst debt is any debt or spending that consumes the last 10 to 15 percent of your monthly income – this keeps you from saving and investing for your future.
You will never obtain financial freedom while addicted to debt and consumer spending. Wealth comes from accumulation, which is the exact opposite of consumption.
Debt becomes a weapon that we unwittingly turn against ourselves.
Income of almost any size when strained through well-trained habits can create wealth.
You must have capital to capitalize!
Funds already spoken for must remain silent when opportunity knocks.
Many people work hard to have luxuries – only to become slaves to those luxuries.
Those choosing to live hand-to-mouth will always be a financially inferior class compared with those who take time to plan, save, organize, and invest.
Credit cards are the crack cocaine of the credit industry.
People give up of their assets to feed their ego.
People become slaves to their own desires.
Freedom is found in self-discipline and restraint.
Just as work tends to expand to the time allotted, spending, without restraint, expands to the amount of money available – or even beyond.
Income is like a moving river; wealth is like a lake or reservoir. Stored income is wealth; spent income may not even bring fond memories.
If you consistently spend all you make, you will never be set financially.
LERI – Lower Expenses or Raise Income.
To Be a Millionaire, You Must First Be a Thousandaire.
If you consider each of your dollars a little dollar soldier, then only those you have not sent over to the enemy can work for you.
1)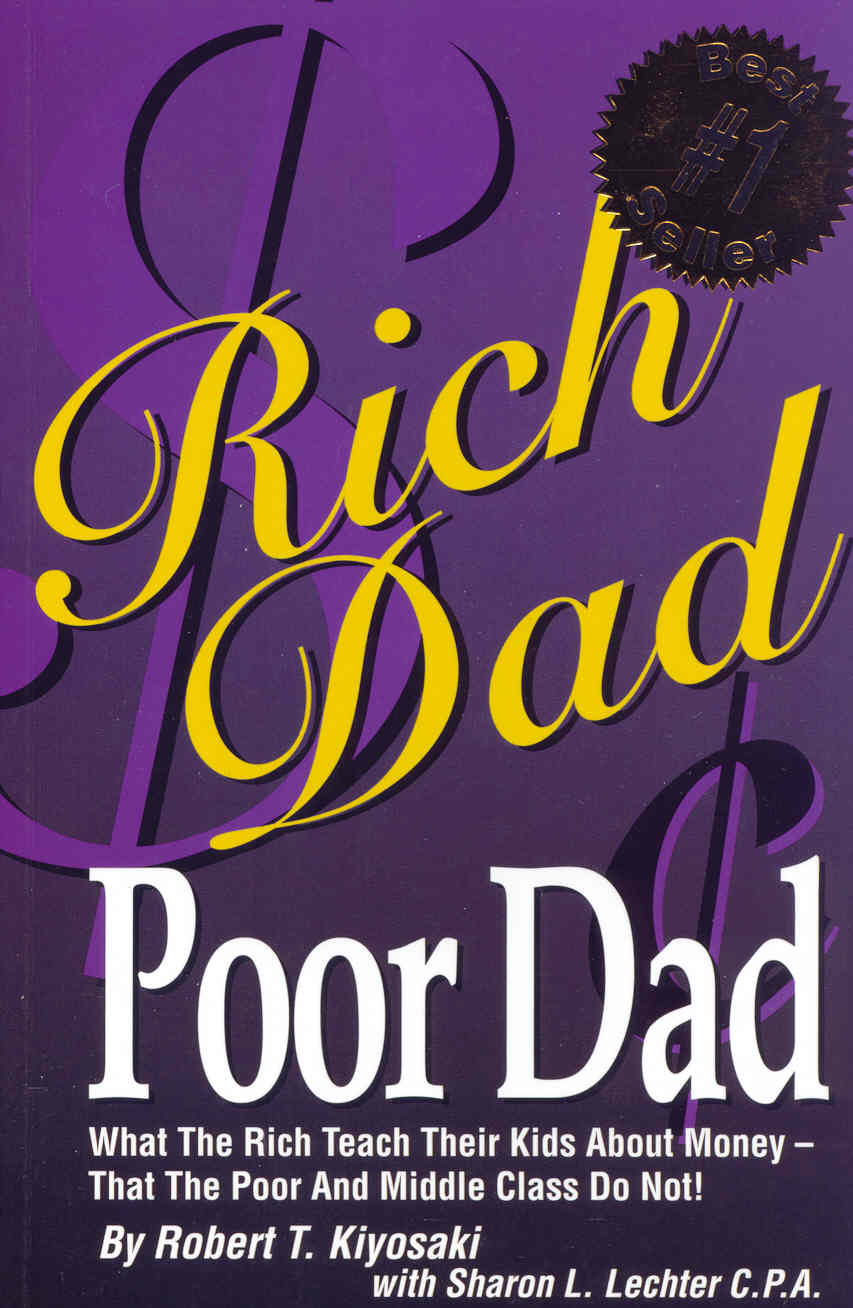 The poor and the middle-class work for money, the rich have money work for them.
Intelligence solves problems and produces money. Money without financial intelligence is money soon gone.
It's not how much money you make, it's how much money you keep.
Rich people acquire assets. The poor and middle class acquire liabilities, but they think they are assets.
An asset is something that puts money in my pocket. A liability is something that takes money out of my pocket.
When it comes to money, high emotions tend to lower financial intelligence.
The rich focus on their asset columns while everyone else focuses on their income statements.
Keep your expenses low, reduce your liabilities and diligently build a base of solid assets.
Often in the real world, it's not the smart who get ahead, but the bold.
The more real you think money is, the harder you will work for it. If you can grasp the idea that money is not real, you will grow rich faster.
The single most powerful asset we all have is our mind. If it is trained well, it can create enormous wealth in what seems to be an instant.
Job is an acronym for 'Just Over broke.'
The primary difference between a rich person and a poor person is how they manage fear.
There is gold everywhere. Most people are not trained to see it.
Most people choose not to be rich.
It's what is in your head that determines what is in your hands.
The key to becoming wealthy is the ability to convert earned income into passive income and/or portfolio income as quickly as possible.
Take responsibility for your finances or take orders all your life. You're either a master of money or a slave to it.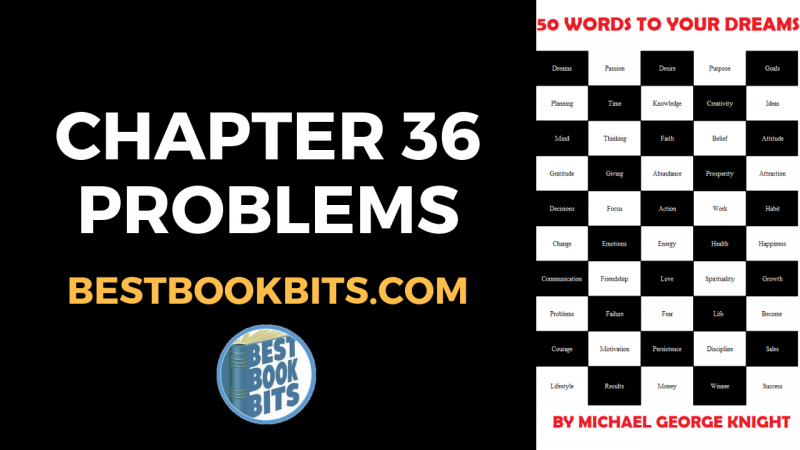 We define problems as situations that are unwelcome and needing to be dealt with and overcome. Problems are a sign of life, the only people that don't have problems are the dead. How boring and uninteresting would life be if we didn't have problems and challenges to overcome? If everything was easy and we could click our fingers to obtain all the things we wanted, what kind of life would that be? Words such as work, courage, discipline, persistence, growth and success would hold no meaning. It is because of the challenges that stand in your way that makes success all the worthwhile to achieve.
The problems we faced when we were young are quite different from the problems we face as adults. What you want to be doing year upon year is conquering bigger problems and reaching higher goals. A goal is usually a problem that has not yet been solved. To fix a problem you must do two things, change your thinking and change your actions. Sometimes we think we have a problem but is just our thoughts that are the problem, so change your thoughts. However, other times we know we have a problem, but we don't choose to act. You must change your thinking and your actions for you to solve problems you have.
A LADDER OF CHALLENGES TO CLIMB
You can look at success like a ladder with multiple sets of rungs or steps to climb. Starting from a baby learning how to crawl, then stand, then walk and eventually run. This is a small ladder to climb that we successfully complete in a few years. The next ladder we climb is a taller ladder never-ending and that is called education. From learning the alphabet and timetables, through to language and communication. Education is a ladder we are always climbing. We advance throughout our years in life climbing different ladders from the relationship ladder and the corporate ladder. Starting from humble beginnings climbing to higher heights, success is a never-ending climb stretching ourselves to our potential as human being, then using your success to help others climb the ladder you have scaled.
PREVIOUS PROBLEMS OVERCOME
We go and grow through life so fast that we very little stop and think of all the problems and challenges we have overcome in our life to date so far. For one, you should pat yourself on the back for keeping yourself alive, an accomplishment you should be proud of. Life's not easy at times and hard times can break people. We all face storms in our life from the loss of loved ones, loss of our health, relationships, career and financial. You have weathered storms in your past that could have broke you but here you are alive with the future in front of you with personal dreams to achieve. Make a list or mentally reflect on all the problems and challenges you have faced in the past you have overcame. Use this list as a motivation tool to give you courage and strength to know what you face now can be overcame just as the previous obstacles you have scaled.
Throughout our life we have overcome many obstacles and problems. What I want you to do is make a list below of all the difficulties, obstacles and problems you have managed to overcome in the past. By writing the list you will notice you are already successful in your own life according to your own standards by overcoming past problems.
SOLUTIONS TO CURRENT PROBLEMS
Take a moment and think about the top six problems and challenges you are facing right now in your life. Problems and challenges like financial, health, relationship, career, goals etc. Take each problem you have and write a paragraph detailing the following. What is the problem? How long have you had this problem? What is stopping you from eliminating this problem? Who has overcome this problem and what can I learn from them? What is my timeframe in eliminating this problem? What is my game plan in taking action to once and for all getting rid of this problem? To write out your problem in a paragraph answering these questions will give you the solution to the problem.
QUOTES ON PROBLEMS
A gem cannot be polished without friction, nor a man perfected without trails. (Seneca)
A smooth sea never made a skilled sailor. (Unknown)
Adversity introduces a person to himself. On the occasion of every accident that befalls you, remember to turn to yourself and inquire what power you have for turning it to use. (Epictetus)
All your problems, discouragements, and heartaches are, in truth, great opportunities in disguise. (Og Mandino)
An obstacle is often a stepping stone. (William Prescott)
Anytime we think the problem is "out there," that thought is the problem. (Stephen R. Covey)
As long as the present moment is seen as an obstacle, there can be no end to problems. (Eckhart Tolle)
By continually facing your problems honestly and objectively, you become a more confident and competent person. You become stronger and more self-reliant. You stop being afraid of unpleasant situations in your work or personal life. You deal with life as it is, not as you wish it were. (Brian Tracy)
Dealing with people is probably the biggest problem you face, especially if you are a businessman. (Dale Carnegie)
Difficult roads often lead to beautiful destinations. (Unknown)
Difficulties in your life do not come to destroy you, but to help you realise your hidden potential and power. Let difficulties know that you too are difficult. (P.J. Abdul Kalam)
Don't find fault, find a remedy. (Henry Ford)
Everyone faces challenges in life. It's a matter of how you learn to overcome them and using them to your advantage. (Celestine Chua)
Everyone has a life situation and most of them are problematic. (Eckhart Tolle)
Focus on solutions, not on problems. (Jack Collis)
Great people are great because they solve countless, seemingly unsolvable problems. (Mark Victor Hansen)
Having problems is a sign of life, if you didn't have problems you would be dead. (Unknown)
I've got 99 problems and 86 of them are completely made up scenarios in my head that I'm stressing about for no logical reason. (Unknown)
If you find you have dug yourself into a hole, stop digging. (Robert Kiyosaki)
In behavioural psychology we learn that everything is a result of something else. And when a problem arises, it is usually a clue that a deeper problem lies beneath the surface. (Jim Rohn)
It's about realizing that there are no problems. Only situations. (Eckhart Tolle)
It's not that I'm so smart, it's just that I stay with problems longer. (Albert Einstein)
It's been said that you should never share your problems with others because 80% of people don't care about your problems anyway, and the other 20% are kind of glad that you've got them in the first place. (Brian Tracy)
Life is a process in which we must consistently solve problems. (Unknown)
Man is not worried by real problems so much as by his imagined anxieties about real problems. (Epictetus)
Most challenges that we have in our personal life come from a short term focus. (Unknown)
Most of the problems in life are because of two reasons, we act without thinking or we keep thinking without acting. (Unknown)
Most people spend more time and energy going around problems than in trying to solve them. (Henry Ford)
New answers to old problems. Old answers to new problems. (Unknown)
No problem is serious. The moment you say no problem is serious, the problem is almost 99% dead. (Osho)
Obstacles are those frightful things you see when you take your eyes off your goals. (Sydney Smith)
Our problems are man-made; therefore they may be solved by man. And man can be as big as he wants. No problem of human destiny is beyond human beings. (John F. Kennedy)
Overthinking, the art of creating problems that weren't there in the first place. (Unknown)
People are not disturbed by things, but by the views they take of them. (Epictetus)
Problems are not the problem; coping is the problem. (Virginia Satir)
Problems can become opportunities when the right people come together. (Robert Redford)
Problems do not go away. They must be worked through or else they remain, forever a barrier to the growth and development of the spirit. (M. Scott Peck)
The art of living lies less in eliminating our troubles than in growing with them. (Bernard M. Baruch)
The best place to solve a problem is on paper. (Jim Rohn)
The best years of your life are the ones in which you decide your problems are your own. You do not blame them on your mother, the ecology, or the president. You realize that you control your own destiny. (Albert Ellis)
The challenges in our lives are there to strengthen our convictions. They are not there to run us over. (Nick Vujicic)
The first step in dealing with any difficulty is to be willing to have it so. (William James)
The most difficult times for many of us are the ones we give ourselves. (Pema Chodron)
The mystery of life is not a problem to be solved but a reality to be experienced. (Art Van Der Leeuw)
The problems of the world cannot possibly be solved by skeptics or cynics whose horizons are limited by the obvious realities. We need men who can dream of things that never were. (John F. Kennedy)
The universe is so well balanced that the mere fact that you have a problem also serves as a sign that there is a solution. (Steve Maraboli)
There are 3 solutions to every problem: Accept it, change it, or leave it. If you can't accept it, change it. If you can't change it, leave it. (Unknown)
There are plenty of difficult obstacles in your path. Don't allow yourself to become one of them. (Ralph Marsten)
There is a spiritual solution to every problem in your life. (Wayne Dyer)
To solve any problem, here are three questions to ask yourself: First, what could I do? Second, what could I read? And third, who could I ask? (Jim Rohn)
What we do with obstacles is directly determined by our mental attitude. Most of our obstacles, as a matter of fact, are mental in character. (Norman Vincent Peale)
When everything seems to be going against you, remember that the airplane takes off against the wind, not with it. (Henry Ford)
When God wants to send you a gift, he wraps it up in a problem. The biggest the problem he wraps it up in, the bigger the gift that it contains. (Norman Vincent Peale)
When I'm working on a problem, I never think about beauty. But when I've finished, if the solution is not beautiful I know it's wrong. (R.Buckminster Fuller)
When solving problems, dig at the roots instead of just hacking at the leaves. (Anthony J. D'Angelo)
Whenever you're down or depressed. Pick up your morning newspaper. Turn to the obituary page. On that page you will find a long list of people who would be absolutely delighted to change places with you with all your agonies and pain, fear and worries and doubts. Try it. (Og Mandino)
You can't talk your way out of problems you behave yourself into. (Stephen R. Covey)
You can't work on 15 problems at the same time. (Fred L. Turner)
You may find it hard to recognize that time is cause of your suffering or your problems. (Eckhart Tolle)
Your ability to solve problems effectively determines how high you rise in your career. (Brian Tracy)
That's a wrap on
50 Words to Your Dreams
Chapter 36: Problems
Let me know your thoughts on Chapter 36
If you need some accountability in your life
connect with me for a free coaching session at
coaching@bestbookbits.com  
For 100's of Video, Written & Audio Book Summaries check out our website
bestbookbits.com
Stay tuned for Chapter 37 in the series "FAILURE"